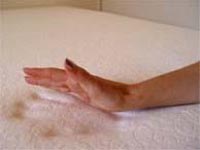 Tempur-Pedic Mattress Comparison & Memory Foam Mattress Review

..
China to launch its largest carrier rocket later this year
China planned to launch the Long March-5, its largest carrier rocket, in the latter half of this year, said a senior official with the country's space program on Saturday. The rocket, designed ... more

..
Upgraded "space shuttle bus" aboard new carrier rocket
Long March-7, China's new generation carrier rocket, has carried an upper stage aircraft into the space in its maiden flight Saturday, said a senior space program official. The upgraded model ... more

..
China's newest rocket ready for blast-off
China plans to make the first public launch of its new generation space rocket on Saturday. The Chang Zheng 7 or the Long March-7, is a medium-sized liquid fuel rocket, which is environment-friendly ... more

..
China preparing for new era of space economy
After six decades of aerospace development, it is high time for China to embrace the new era of space economy, participants at a forum agreed Thursday. During the first China Space Economic Fo ... more

..
China to send Chang'e-4 to south pole of moon's far-side
China aims to send the Chang'e-4 lunar probe to land in the south pole region of the far side of the moon in 2018, according to China National Space Administration (CNSA). Scientists plan to s ... more

..
Experts Fear Chinese Space Station Could Crash Into Earth
Some experts believe China's Tiangong-1 space lab is nearing the end of its life. The problem is, no one's sure where or when it will fall. Nicknamed the Heavenly Palace, Tiangong-1 is Beijing's fir ... more

..
Bolivia to pay back loan to China for Tupac Katari satellite
Bolivia is set to make its fifth loan payment worth 10 million U.S. dollars to the China Development Bank for a satellite China helped the South American country build and launch, the Bolivian Space ... more

..
China plans 5 new space science satellites
China will put into space five new satellites within about five years as part of the country's fast-expanding space science program, a national science chief said on Wednesday. The five satell ... more