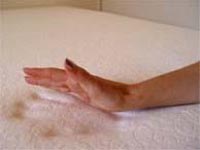 Tempur-Pedic Mattress Comparison & Memory Foam Mattress Review

..
Long March-7 being assembled, to transport Tianzhou-1
The components of another Long March-7 carrier rocket are being assembled and the rocket will be ready for the launch mission in February 2017, said Wang Xiaojun, chief commander of the Long March-7 ... more

..
Kuaizhou-1 scheduled to launch in December
China plans to launch Kuaizhou-1 solid-fuelled carrier rocket in December, a breakthrough in its commercial rocket launches. The news was announced Wednesday at the 11th China International Av ... more

..
Nations ask to play part in space lab
Many nations have reached out to China, seeking to play a part in the country's future manned space station, a senior space industry official said Wednesday. "We believe there is a wide range ... more

..
China launches first heavy-lift rocket
China launched its most powerful rocket ever on Thursday, state media said, as the country presses on with a program which has seen it become a major space power. ... more

..
China to launch Long March-5 carrier rocket in November
China's largest carrier rocket, the Long March-5, will make its first trip into space in early November this year. The rocket, which arrived at the Wenchang launch center in south China's Hain ... more

..
US, China hold second meeting on advancing space cooperation
Representatives from US and Chinese government agencies held the second US-China Civil Space Dialogue to advance collaboration on space activities, the US Department of State said in a press release ... more

..
China to enhance space capabilities with launch of Shenzhou-11
Monday's successful launch of the Shenzhou-11 spacecraft is another step forward to put China among leading players in space technology, said Alexander Zheleznyakov, a Russian expert on history of s ... more

..
China to enhance space capabilities with launch of Shenzhou-11
Monday's successful launch of the Shenzhou-11 spacecraft is another step forward to put China among leading players in space technology, said Alexander Zheleznyakov, a Russian expert on history of s ... more