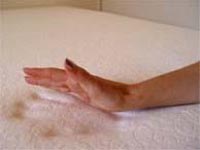 Tempur-Pedic Mattress Comparison & Memory Foam Mattress Review

..
China to establish first commercial rocket launch company
China will establish a commercial rocket development and launch company, a scientist with a state-owned space technology enterprise said Tuesday. Hu Shengyun, chief model designer of China San ... more

..
China's ambition after space station
China will manage to exploit the space between earth and the moon for solar power and other resources after it builds a space station in 2020, Lt Gen. Zhang Yulin, said Monday. The deputy chie ... more

..
Sky is the limit for China's national strategy
For thousands of years thinkers have grappled to understand the origins of the universe. Now, this question has been included, alongside more terrestrial topics such as agriculture, in China's new e ... more

..
Aim Higher: China Plans to Send Rover to Mars in 2020
China plans to land a rover on Mars when the opportunity presents itself in 2020, the country's chief aerospace engineer said Friday. Ye Peijian, the chief designer of the country's state luna ... more

..
China's lunar probe sets record for longest stay
Chang'e-3, China's first lunar lander, has been operating on the moon for over two years, the longest time for an active probe, according to a Chinese scientist. The probe has exceeded its ope ... more

..
China to Launch Over 100 Long March Rockets Within Five Years
China in the next five years will launch 110 Long March rockets, a member of the Chinese People's Political Consultative Conference National Committee said Wednesday. According to Liang Xiaoho ... more

..
Moving in to Tiangong 2
After months of speculation, it's official. The crew of Shenzhou 11 will live aboard the Tiangong 2 space laboratory for 30 days. Add more time in space for them to fly to the laboratory and come ... more

..
Logistics Rule on Tiangong 2
China recently announced that the crew of Shenzhou 11, bound for the Tiangong 2 space laboratory, will only consist of two astronauts. That's a big step back from recent trends in Chinese spacefligh ... more