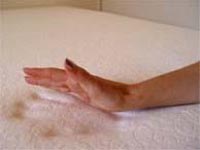 Tempur-Pedic Mattress Comparison & Memory Foam Mattress Review

..
Chinese satellite Zhongxing-9A enters preset orbit
The communications satellite Zhongxing-9A has entered its preset orbit over two weeks after its launch on June 19. Abnormal performance was identified during the third phase of the Long March- ... more

..
China develops sea launches to boost space commerce
China has a clear plan to provide sea launches for commercial payloads to be carried by Long March rockets, according to an aerospace official. Tang Yagang, vice head of the aerospace division ... more

..
Chinese Space Program: From Setback, to Manned Flights, to the Moon
The past decades have seen China making great progress, both economic and also in the field of space exploration. The construction of new space launch centers, ambitious lunar and Mars exploration p ... more

..
Chinese Rocket Fizzles Out, Puts Other Launches on Hold
Despite the failed launch of the Changzheng 5 (Long March-5) heavy-lift rocket on Sunday, China is pinning a lot of hope on this new generation booster, capable of carrying 25 metric tons of payload ... more

..
China prepares to launch second heavy-lift carrier rocket
China is preparing to launch a powerful rocket on Sunday as the country presses on with its ambitious space program. ... more

..
Yuanwang-3 completes ship check mission, ready for Chang'e-5 lunar probe launch
Chinese space-monitoring ship Yuanwang-3 has completed a 27-day maritime calibration mission and returned to port in east China's Jiangsu Province Thursday. The ship will take part in six mari ... more

..
China heavy-lift carrier rocket launch fails: state media
China on Sunday announced the launch of a powerful rocket designed to carry communication satellites into orbit had been "unsuccessful", in a glitch for the country's ambitious space programme. ... more

..
China to launch Long March-5 Y2 in early July
China has set the window to launch its Long March-5 Y2 carrier rocket between July 2 and 5, according to the State Administration of Science, Technology and Industry for National Defense. Carr ... more