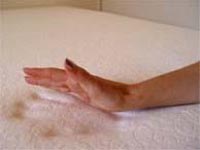 Tempur-Pedic Mattress Comparison & Memory Foam Mattress Review

..
Arctic warming to increase Eurasian extreme cold events
In recent years, Arctic warming and extreme events have attracted widespread attention of the world. Recently, Dr. YAO Yao and Prof. LUO Dehai from the Institute of Atmospheric Physics investigated ... more

..
Antarctica is greening due to global warming
Plant life is growing on Antarctica like never before in modern times, fueled by global warming which is melting ice and transforming the landscape from white to green, researchers said Thursday. ... more

..
Negribreen on the move
Rapid acceleration of an Arctic glacier over the past year has been detected by the Copernicus Sentinel-1 satellites. Sitting on Norway's Spitsbergen island in the Svalbard archipelago, the Ne ... more

..
Oversized landforms discovered beneath the Antarctic ice sheet
Former ice sheets occupying Scandinavia and North America left numerous landforms on today's surface that witness of their hydrological system underneath them. However, most landforms have, so far, ... more

..
Irreversible ocean warming threatens the Filchner-Ronne Ice Shelf
By the second half of this century, rising air temperatures above the Weddell Sea could set off a self-amplifying meltwater feedback cycle under the Filchner-Ronne Ice Shelf, ultimately causing the ... more

..
Tillerson hosts Arctic forum in shadow of Russia spat
Secretary of State Rex Tillerson was in Alaska to play host to the eight nations of the Arctic Council on Thursday, trailed by burning questions about Russia and climate change. ... more

..
Montana's glaciers are disappearing
According to a new survey, Montana's glaciers have been rapidly shrinking over the last 50 years. ... more

..
Russia and climate change follow Tillerson to Arctic
Secretary of State Rex Tillerson travelled about as far from Washington as he could without leaving the United States, but could not escape questions about Russia and climate change. ... more