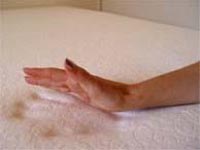 Tempur-Pedic Mattress Comparison & Memory Foam Mattress Review

..
Images from Sun's edge reveal origins of solar wind
Ever since the 1950s discovery of the solar wind - the constant flow of charged particles from the sun - there's been a stark disconnect between this outpouring and the sun itself. As it approaches ... more

..
NASA's SDO witnesses a double eclipse
Early in the morning of Sept. 1, 2016, NASA's Solar Dynamics Observatory, or SDO, caught both Earth and the moon crossing in front of the sun. SDO keeps a constant eye on the sun, but during SDO's s ... more

..
Russian Space Agency Plans to Launch Satellite to Study Sun Layers in 2025
Russia's Roscosmos space corporation plans to develop and launch a satellite to study external layers of the sun in 10 years, according to the public procurement portal data. It is noted that the re ... more

..
Low-Cost Balloon-Borne Observatory Will Image Solar Sound Waves
Southwest Research Institute will flight test a miniature solar observatory on a six-hour high-altitude balloon mission scheduled for the end of August. The SwRI Solar Instrument Pointing Platform ( ... more

..
Proba-3: seeing through shadow to view Sun's corona
Every 18 months or so, scientists and sensation-seekers gather at set points on Earth's surface, to await awe-inspiring solar eclipses. The Moon briefly blocks the Sun, revealing its mysterious oute ... more

..
NASA Establishes Contact With STEREO Mission
On Aug. 21, 2016, contact was reestablished with one of NASA's Solar Terrestrial Relations Observatories, known as the STEREO-B spacecraft, after communications were lost on Oct. 1, 2014. Over ... more

..
1967 solar storm nearly took US to brink of war
A solar storm that jammed radar and radio communications at the height of the Cold War could have led to a disastrous military conflict if not for the U.S. Air Force's budding efforts to monitor the ... more

..
IRIS Spots Plasma Rain on Sun's Surface
NASA's Interface Region Imaging Spectrograph, or IRIS, captured a mid-level solar flare: a sudden flash of bright light on the solar limb - the horizon of the sun - as seen at the beginning of this ... more