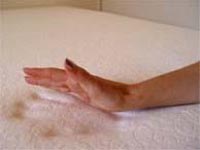 Tempur-Pedic Mattress Comparison & Memory Foam Mattress Review

..
Chaotic magnetic field lines may answer the coronal heating problem
It is known that the sun's corona - the outermost layer of the sun's atmosphere - is roughly 100 times hotter than its photosphere - the sun's visible layer. The reason for this mysterious heating o ... more

..
Day to night and back again: Earth's ionosphere during the total solar eclipse
On Aug. 21, 2017, the Moon will slide in front of the Sun and for a brief moment, day will melt into a dusky night. Moving across the country, the Moon's shadow will block the Sun's light, and weath ... more

..
Solar eclipses baffle, captivate humans throughout history
On August 21, a wide swath of the United States will witness a total solar eclipse, and the rest of the country will see at least a partial eclipse. ... more

..
Studying the sun's atmosphere with the total solar eclipse of 2017
A total solar eclipse happens somewhere on Earth about once every 18 months. But because Earth's surface is mostly ocean, most eclipses are visible over land for only a short time, if at all. The to ... more

..
NASA instrument key to understanding solar powered planet arrives at Kennedy Space Center
A new instrument that will monitor our planet's biggest power source, the Sun, arrived at NASA's Kennedy Space Center in Florida. It has a targeted November 2017 launch on a SpaceX Falcon 9 rocket t ... more

..
An NJIT researcher throws a global ham radio 'party' to study the eclipse
When a solar eclipse plunges the country into darkness Aug. 21, Nathaniel Frissell will be stationed directly along the shadow's path, leading one of the largest ionospheric experiments in the histo ... more

..
Two weeks in the life of a sunspot
On July 5, 2017, NASA's Solar Dynamics Observatory watched an active region - an area of intense and complex magnetic fields - rotate into view on the Sun. The satellite continued to track the regio ... more

..
Joint NASA-Brazil SPORT CubeSat mission will aid better space weather prediction
NASA and a team of Brazilian space researchers have announced a joint CubeSat mission to study phenomena in Earth's upper atmosphere - a region of charged particles called the ionosphere - capable o ... more