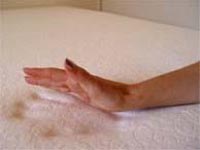 Tempur-Pedic Mattress Comparison & Memory Foam Mattress Review

..
Solar storm researchers prepare for the 'big one' with new urgency
The specter of a geomagnetic solar storm with the ferocity to disrupt communications satellites, knock out GPS systems, shut down air travel and quench lights, computers and telephones in millions o ... more

..
Space weather satellite ICON on course for summer 2017 launch
NASA's newest space weather research satellite, the Ionospheric Connection Explorer, is on course for a summer 2017 launch after UC Berkeley scientists and their colleagues shipped its four instrume ... more

..
Solar Wind Induces Jupiter's X-ray Aurora
Jupiter boasts some of the most powerful auroras in the solar system. Compared to the Earth's aurora, Jupiter's is a few hundred times more powerful and brighter across the entire spectrum. What cau ... more

..
Solar storms trigger Jupiter's 'Northern Lights'
Solar storms trigger Jupiter's intense 'Northern Lights' by generating a new X-ray aurora that is eight times brighter than normal and hundreds of times more energetic than Earth's aurora borealis, ... more

..
Citizen scientists help NASA researchers understand auroras
Space weather scientist Liz MacDonald has seen auroras more than five times in her life, but it was the aurora she didn't see that affected her the most. On the evening of Oct. 24, 2011, MacDonald w ... more

..
The dangers of powerful geomagnetic storms generated by solar activity
The sun's violent activity and many unexpected and unpredictable events taking place on its surface throughout the years, are evidently suggesting that we should prepare for the worst. Huge ex ... more

..
Coronal mass ejection simulations to boost space weather forecasting
Coronal mass ejections (CMEs) are massive expulsions of magnetic flux into space from the solar corona, the ionized atmosphere surrounding the sun. Magnetic storms arising from CMEs pose radiation h ... more

..
Hitching a Ride on SLS to Study Solar Particles
A miniature research spacecraft called the CubeSat to study Solar Particles (CuSP) is one of the lucky projects that will have the opportunity to hitch a ride on a historic first flight of NASA's Sp ... more