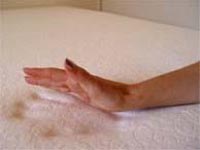 Tempur-Pedic Mattress Comparison & Memory Foam Mattress Review

..
Description of mechanism that halts solar eruptions
Among the most feared events in space physics are solar eruptions, massive explosions that hurl millions of tons of plasma gas and radiation into space. These outbursts can be deadly: if the first m ... more

..
Railways: Ensuring readiness in case of space weather events
The JRC has been looking into the risks of space weather impact on critical infrastructures. A new report explores the rail sector's vulnerability and the potential impacts, in particular through in ... more

..
Auroral mystery solved: Sudden bursts caused by swirling charged particles
Auroras are dimly present throughout the night in polar regions, but sometimes these lights explode in brightness. Now Japanese scientists have unlocked the mystery behind this spectacle, known as a ... more

..
Saving NASA's STEREO-B
On Oct. 1, 2014, NASA mission operations lost communication with one of the two spacecraft of the Solar and Terrestrial Relations Observatory, or STEREO, mission, just as the spacecraft was about to ... more

..
Study: Sun capable of destructive superflare
Researchers at University of Warwick located a solar superflare among stellar data collected by NASA's Kepler space telescope. The massive burst featured wave patterns similar to flares emitted by our own sun. ... more

..
Shedding light on particle acceleration in solar flares
For scientists studying the impacts of space weather, one of the central mysteries of solar flares - the colossal release of magnetic energy in the Sun's atmosphere that erupts with the force of mil ... more

..
A Look Back at NASA Solar Missions
Twenty years ago, the Solar and Heliospheric Observatory, a cooperative effort between NASA and the European Space Agency, launched into space and revolutionized our study of the sun and a scientifi ... more

..
SOHO Celebrates 20 Years of Space-based Science
After 20 years in space, ESA and NASA's Solar and Heliospheric Observatory, or SOHO, is still going strong. Originally launched in 1995 to study the sun and its influence out to the very edges of th ... more