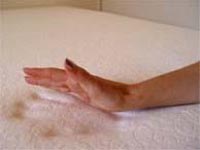 Tempur-Pedic Mattress Comparison & Memory Foam Mattress Review

..
Space-inspired Star Storm to premiere next month
Star Storm, an explosive performance inspired by stellar processes in the Universe, will be premiered at the 2017 Ars Electronica Festival in Linz, Austria, on 10 September. The creator of the ... more

..
NASA's Lunar mission captures solar eclipse as seen from the moon
During the total solar eclipse on Aug. 21, NASA's Lunar Reconnaissance Orbiter, or LRO, captured an image of the Moon's shadow over a large region of the United States, centered just north of Nashvi ... more

..
Charleston C-17 flies on "dark side of the moon"
An aircrew of reserve Airmen from Joint Base Charleston, South Carolina had the opportunity Aug. 21, 2017 to fly a routine C-17 Globemaster III training mission under not so routine conditions-flyin ... more

..
ESA's Proba-3 will create artificial solar eclipses
Astrophysicists are joining sightseers in watching Monday's total solar eclipse across North America but, in the decade to come, they will be viewing eclipses that last for hours instead of a few mi ... more

..
NASA, ESA spacecraft track solar storm through space
Our Sun is active: Not only does it release a constant stream of material, called the solar wind, but it also lets out occasional bursts of faster-moving material, known as coronal mass ejections, o ... more

..
3 Billion Times and Man Just Gueses
3 billion times and man still does not have a clue. The weathermen were astonished the clouds dissipated during the loss of temperature of the eclipse. NASA is all google eyes about the data sets th ... more

..
NASA taps citizen scientists to help study eclipse
An estimated 220 million people will watch Monday's eclipse. For a small percentage, the phenomenon will be more than a spectacle. It will be a chance to observe and record - for science's sake. ... more

..
NJIT researchers will follow in the moon's slipstream to capture high-res sunspot images
While much of the research around the eclipse on Monday will focus on the effects of the Sun's brief, daytime disappearance on Earth and its atmosphere, a group of solar physicists will be leveragin ... more