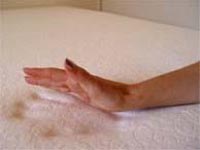 Tempur-Pedic Mattress Comparison & Memory Foam Mattress Review

..
ALMA starts observing the sun
New images taken with the Atacama Large Millimeter/submillimeter Array (ALMA) in Chile have revealed otherwise invisible details of our Sun, including a new view of the dark, contorted centre of a s ... more

..
Next-generation optics offer the widest real-time views of vast regions of the sun
A groundbreaking new optical device, developed at NJIT's Big Bear Solar Observatory (BBSO) to correct images of the Sun distorted by multiple layers of atmospheric turbulence, is providing scientist ... more

..
NASA moon data provides more accurate 2017 eclipse path
On Monday, Aug. 21, 2017, millions in the U.S. will have their eyes to the sky as they witness a total solar eclipse. The moon's shadow will race across the United States, from Oregon to South Carol ... more

..
Moore Foundation provides libraries with a millione solar-eclipse viewers
The Space Science Institute was awarded a grant from the Moore Foundation that will provide 1.26 million solar viewing glasses and other resources for 1,500 public libraries across the nation. They ... more

..
Preparing for the August 2017 Total Solar Eclipse
On Monday, Aug. 21, 2017, a total eclipse will cross the entire country, coast-to-coast, for the first time since 1918. Weather permitting, the entire continent will have the opportunity to view an ... more

..
Giving the Sun a brake
Astronomers from the University of Hawaii Institute for Astronomy (IfA), Brazil, and Stanford University may have solved a long-standing solar mystery. Two decades ago, scientists discovered that th ... more

..
Perspectives on magnetic reconnection
Scientists are closer than ever to unraveling a process called magnetic reconnection that triggers explosive phenomena throughout the universe. Solar flares, northern lights and geomagnetic storms t ... more

..
GREGOR first results published in special issue of Astronomy and Astrophysics
A special issue of Astronomy and Astrophysics contains a series of scientific articles, which are based on data obtained with the GREGOR solar telescope in 2014 and 2015. This period represents the ... more