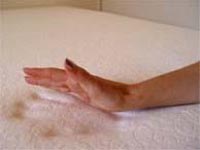 Tempur-Pedic Mattress Comparison & Memory Foam Mattress Review

..
Planetary waves, first found on Earth, are discovered on sun
The same kind of large-scale planetary waves that meander through the atmosphere high above Earth's surface may also exist on the Sun, according to a new study led by a scientist at the National Cen ... more

..
NASA's SDO sees a stretch of spotless Sun
For 15 days starting on March 7, 2017, NASA's Solar Dynamics Observatory, or SDO, returned visible light images of a yolk-like spotless sun. This is the longest stretch of spotlessness since t ... more

..
Cornell's FOTON studies 'space weather' to improve satellite communication
Cornell University engineers have developed a new piece of technology to study charged particles in the plasma of space, on the edge of Earth's atmosphere - known as "space weather." These particles ... more

..
NASA Satellites Ready When Stars and Planets Align
The movements of the stars and the planets have almost no impact on life on Earth, but a few times per year, the alignment of celestial bodies has a visible effect. One of these geometric events - t ... more

..
New research on northern lights will improve satellite navigation accuracy
Researchers at the University of Bath have gained new insights into the mechanisms of the Northern Lights, providing an opportunity to develop better satellite technology that can negate outages cau ... more

..
Studying magnetic space explosions with NASA missions
Every day, invisible magnetic explosions are happening around Earth, on the surface of the sun and across the universe. These explosions, known as magnetic reconnection, occur when magnetic field li ... more

..
Solar storms trigger surprising phenomena close to Earth
Eruptions on the Sun's surface send clouds of electrically charged particles towards Earth, producing solar storms that - among other things - can trigger the beautiful Northern Lights over the Arct ... more

..
Solar storms remove electrons from large portions of Earth's atmosphere
New research shows solar storms leave large portions of Earth's atmosphere without electrons. ... more