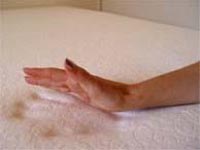 Tempur-Pedic Mattress Comparison & Memory Foam Mattress Review

..
'Space tsunami' causes the third Van Allen Belt
Earth's magnetosphere, the region of space dominated by Earth's magnetic field, protects our planet from the harsh battering of the solar wind. Like a protective shield, the magnetosphere absorbs an ... more

..
Physicist Develops New Model for Speed and Motion of Solar Flares
A Montana State University physicist who has developed a new model that predicts the speed of solar plasma during solar flares, likening it to the path traveled by a thrown baseball, will present hi ... more

..
Solar telescope on track for ground-breaking observations
Construction of the Daniel K. Inouye Solar Telescope is on schedule for operations in 2020, say reports from the American Astronomical Society's Solar Physics Division conference. It will be the hig ... more

..
Solar Storms May Have Been Key to Life on Earth
Our sun's adolescence was stormy-and new evidence shows that these tempests may have been just the key to seeding life as we know it. Some 4 billion years ago, the sun shone with only about three-qu ... more

..
Sounding rocket EVE supporting tune-up of SDO EVE instrument
Satellites provide data daily on our own planet, our sun and the universe around us. The instruments on these spacecraft are constantly bombarded with solar particles and intense light, not to menti ... more

..
The Sun's hidden magnetic field during grand minimum
Gottingen, Germany (SPX) May 23, 2016 The Sun has an 11-year cycle that involves, among other things, the occurrence and disappearance of sunspots as well as strong changes in the global magnetic f ... more

..
MMS Puts Magnetic Reconnection Under the Microscope
A team led by Southwest Research Institute (SwRI) has made the first direct detection of the source of magnetic reconnection. Analyzing data from NASA's Magnetospheric Multiscale (MMS) mission, scie ... more

..
What sparks one of the most explosive processes in the universe
Scientists are making new discoveries about a process that causes some of the most explosive events in the universe. At the same time, they are answering questions about Earth's magnetosphere - the ... more