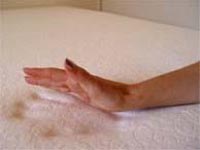 Tempur-Pedic Mattress Comparison & Memory Foam Mattress Review

..
NASA Scientist Studies Whether Solar Storms Cause Animal Beachings
A long-standing mystery among marine biologists is why otherwise healthy whales, dolphins, and porpoises - collectively known as cetaceans - end up getting stranded along coastal areas worldwide. Co ... more

..
Friday Night's Deep Penumbral Lunar Eclipse
Lunar eclipses are enjoyable celestial events that can be seen from a wide geographic area. But we haven't experienced a total lunar blackout since September 2015, and the next one won't come until ... more

..
Eclipse 2017: NASA Supports a Unique Opportunity for Science in the Shadow
The first total solar eclipse in the continental United States in nearly 40 years takes place on Aug. 21, 2017. Beyond providing a brilliant sight in the daytime sky, total solar eclipses provide a ... more

..
New space weather model helps simulate magnetic structure of solar storms
The dynamic space environment that surrounds Earth - the space our astronauts and spacecraft travel through - can be rattled by huge solar eruptions from the sun, which spew giant clouds of magnetic ... more

..
Extreme space weather-induced blackouts could cost US more than $40 billion daily
The daily U.S. economic cost from solar storm-induced electricity blackouts could be in the tens of billions of dollars, with more than half the loss from indirect costs outside the blackout zone, a ... more

..
ALMA starts observing the sun
New images taken with the Atacama Large Millimeter/submillimeter Array (ALMA) in Chile have revealed otherwise invisible details of our Sun, including a new view of the dark, contorted centre of a s ... more

..
Next-generation optics offer the widest real-time views of vast regions of the sun
A groundbreaking new optical device, developed at NJIT's Big Bear Solar Observatory (BBSO) to correct images of the Sun distorted by multiple layers of atmospheric turbulence, is providing scientist ... more

..
NASA moon data provides more accurate 2017 eclipse path
On Monday, Aug. 21, 2017, millions in the U.S. will have their eyes to the sky as they witness a total solar eclipse. The moon's shadow will race across the United States, from Oregon to South Carol ... more