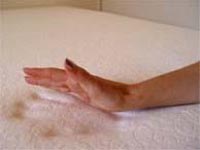 Tempur-Pedic Mattress Comparison & Memory Foam Mattress Review

..
Solar antics
The Sun's recent activity has caught the interest of scientists and space weather forecasters worldwide, highlighting the need to keep a watchful eye on our star and its awesome power. On 6 ... more

..
Solar wind impacts on giant 'space hurricanes' may affect satellite safety
Could the flapping of a butterfly's wings in Costa Rica set off a hurricane in California? The question has been scrutinized by chaos theorists, stock-market analysts and weather forecasters for dec ... more

..
NASA captures significant solar flare
NASA's Solar Dynamics Observatory captured dramatic images of a significant solar flare that peaked at 12:06 p.m. EDT Sunday. ... more

..
NASA captures images of strong solar flares
Two high-intensity solar flares were emitted Wednesday, the second of which was the most intense recorded since the start of this sun cycle in December 2008, NASA said. ... more

..
Space-inspired Star Storm to premiere next month
Star Storm, an explosive performance inspired by stellar processes in the Universe, will be premiered at the 2017 Ars Electronica Festival in Linz, Austria, on 10 September. The creator of the ... more

..
NASA's Lunar mission captures solar eclipse as seen from the moon
During the total solar eclipse on Aug. 21, NASA's Lunar Reconnaissance Orbiter, or LRO, captured an image of the Moon's shadow over a large region of the United States, centered just north of Nashvi ... more

..
Charleston C-17 flies on "dark side of the moon"
An aircrew of reserve Airmen from Joint Base Charleston, South Carolina had the opportunity Aug. 21, 2017 to fly a routine C-17 Globemaster III training mission under not so routine conditions-flyin ... more

..
ESA's Proba-3 will create artificial solar eclipses
Astrophysicists are joining sightseers in watching Monday's total solar eclipse across North America but, in the decade to come, they will be viewing eclipses that last for hours instead of a few mi ... more