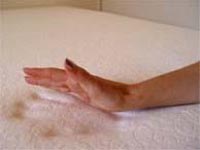 Tempur-Pedic Mattress Comparison & Memory Foam Mattress Review

..
Oracle told to pay HP billions in chip dispute
A California jury on Thursday ordered business software giant Oracle to pay Hewlett Packard Enterprise $3.1 billion for backing off a promise to support data servers powered by Itanium chips. ... more

..
Chip makes parallel programs run faster with less code
Computer chips have stopped getting faster. For the past 10 years, chips' performance improvements have come from the addition of processing units known as cores. In theory, a program on a 64-core m ... more

..
Scientists engineer tunable DNA for electronics applications
DNA may be the blueprint of life, but it's also a molecule made from just a few simple chemical building blocks. Among its properties is the ability to conduct an electrical charge, making one of th ... more

..
World's first 1,000-processor chip
A microchip containing 1,000 independent programmable processors has been designed by a team at the University of California, Davis, Department of Electrical and Computer Engineering. The energy-eff ... more

..
Finessing Miniaturized Magnetics into the Microelectronics Mix
A newly-announced DARPA program is betting that unprecedented on-chip integration of workhorse electronic components, such as transistors and capacitors, with less-familiar magnetic components with ... more

..
Circuit technology that resolves issues with high-frequency piezoelectric resonators
In collaboration with the National Institute of Information and Communications Technology (NICT), Associate Professor Hiroyuki Ito and Professor Kazuya Masu, et al., of the Tokyo Institute of Techno ... more

..
Scientific gains may make electronic nose the next everyday device
Researchers at the Texas Analog Center of Excellence (TxACE) at UT Dallas are working to develop an affordable electronic nose that can be used in breath analysis for a wide range of health diagnosi ... more

..
Analogue quantum computation digitized using superconducting circuits
The QUTIS group, led by the Ikerbasque professor Enrique Solano, is a world leader in theoretical proposals for quantum simulation and quantum computation with superconducting circuits and other qua ... more