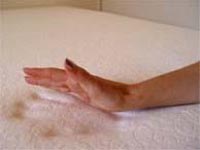 Tempur-Pedic Mattress Comparison & Memory Foam Mattress Review

..
Unexpected changes of bright spots on Ceres discovered
Ceres is the largest body in the asteroid belt between Mars and Jupiter and the only such object classed as a dwarf planet. NASA's Dawn spacecraft has been in orbit around Ceres for more than a year ... more

..
As Cold as Ice and as Old as the Sun: Cool Findings on Comet Churi
Temperatures are warming up in the world of astronomy after a team of researchers discovered ice crystals on a comet, suggesting it could be as old as the solar system. An international resear ... more

..
NASA's OSIRIS-REx spacecraft in thermal vacuum testing
The first U.S. mission to collect a sample of an asteroid and return it to Earth for study is undergoing a major milestone in its environmental testing. NASA's Origins, Spectral Interpretation ... more

..
Comet's age revealed by the type of ice it carries
New research suggests 67P/Churyumov-Gerasimenko is roughly the same age as the solar system, which is approximately 4.568 billion years old. ... more

..
Dawn's First Year at Ceres: A Mountain Emerges
One year ago, on March 6, 2015, NASA's Dawn spacecraft slid gently into orbit around Ceres, the largest body in the asteroid belt between Mars and Jupiter. Since then, the spacecraft has delivered a ... more

..
Don't Panic: asteroid won't hit Earth but will get close
The asteroid 2013 TX68 will come fairly close to Earth in early March, but the exact time and distance of its closest approach will not be known until after the fact. Sean Marshall, a fifth-ye ... more

..
Small Asteroid to Pass Close to Earth March 8
Additional observations of asteroid 2013 TX68 have been obtained, refining its orbital path and moving the date of the asteroid's Earth flyby from March 5 to March 8. The observations, from ar ... more

..
Should we work together in the race to mine the solar system
With interest in the prospect of mining the moon and asteroids gaining pace, it's time to take a hard look at what's really at stake. From the time of the launch of Sputnik 1 in 1957, space has been ... more