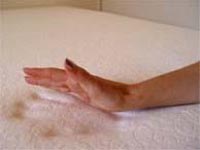 Tempur-Pedic Mattress Comparison & Memory Foam Mattress Review

..
Study suggests comet strike's link to age-old warming event
Scientists have found direct evidence that a comet struck the Earth more than 50 million years ago, coinciding with a warm period often compared with today's global warming, a report said Thursday. ... more

..
Kepler Gets the 'Big Picture' of Comet 67P
On Sept. 30, the European Space Agency concluded its Rosetta mission and the study of comet 67P/Churyumov-Gerasimenko. During the final month of the mission, NASA's planet-hunting Kepler spacecraft ... more

..
Origin of minor planets' rings revealed
A team of researchers has clarified the origin of the rings recently discovered around two minor planets known as centaurs, and their results suggest the existence of rings around other centaurs. Th ... more

..
Rosetta's comet adventure in numbers
Europe's ground-breaking quest to unravel the Solar System's mysteries concludes Friday with the Rosetta comet chaser crashlanding onto the cosmic wanderer's rocky surface. ... more

..
Rosetta: The end of a fairytale
The European Space Agency bid a poignant farewell Friday to intrepid space explorers Philae and Rosetta, brought to "life" as loveable cartoon characters that it has had to abandon on a cold, dark c ... more

..
Rosetta measures production of water at comet over two years
Over the past two years, Rosetta has kept a close eye on many properties of Comet 67P/Churyumov-Gerasimenko, tracking how these changed along the comet's orbit. A very crucial aspect concerns how mu ... more

..
Alice Ultraviolet Spectrograph Completes Rosetta Mission to Comet 67P
After a two-year orbital tour around comet 67P/Churyumov-Gerasimenko, ESA's Rosetta spacecraft - carrying Southwest Research Institute's Alice ultraviolet spectrograph - will end its mission this we ... more

..
Farewell Rosetta: ESA Mission to Conclude on Comet's Surface
The European Space Agency's (ESA) Rosetta mission will come to a dramatic end on Friday, Sept. 30, with a controlled touchdown of the spacecraft on a region of comet 67P/Churyumov-Gerasimenko known ... more