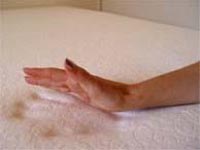 Tempur-Pedic Mattress Comparison & Memory Foam Mattress Review

..
Inspiration Links The Beatles, a Fossil and a NASA Mission
Fifty years ago, The Beatles released their album 'Sgt. Pepper's Lonely Hearts Club Band,' which included the iconic song "Lucy In The Sky With Diamonds." The popular song was critically acclaimed f ... more

..
First 24-hour Global Broadcast About Asteroid Impact Hazard
On June 30, asteroids will make history as the focus of a conversation shared around the world on the first ever global 24-hour broadcast about space and the role of asteroids in our solar system. ... more

..
'Tiny clocks' crystallize understanding of meteorite crashes
Almost two billion years ago, a 10-kilometre-wide chunk of space slammed down into rock near what is now the city of Sudbury. Now, scientists from Western University and the University of Portsmouth ... more

..
NASA Moves Up Launch of Psyche Mission to a Metal Asteroid
Psyche, NASA's Discovery Mission to a unique metal asteroid, has been moved up one year with launch in the summer of 2022, and with a planned arrival at the main belt asteroid in 2026 - four years e ... more

..
Movie Shows Ceres at Opposition from Sun
NASA's Dawn spacecraft successfully observed Ceres at opposition on April 29, taking images from a position exactly between the sun and Ceres' surface. Mission specialists had carefully maneuvered D ... more

..
The Aerospace Corporation leads Asteroid Impact Exercise at IAA in Tokyo
Dr. William Ailor, Aerospace Fellow at The Aerospace Corporation (Aerospace), will lead a realistic asteroid impact threat exercise at the 2017 International Academy of Astronautics (IAA) Planetary ... more

..
Twisting an Asteroid
Scientists and engineers from all over the world will gather from 15 to 19 May in Tokyo, Japan, at the 5th Planetary Defence Conference (PDC) to discuss the threat posed by asteroids and comets. ... more

..
Oldest buckthorn fossilized flowers found in Argentina
Around 66 million years ago, at the end of the Cretaceous period, a giant asteroid crashed into the present-day Gulf of Mexico, leading to the extinction of the non-avian dinosaurs. How plants were ... more