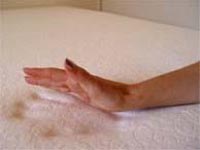 Tempur-Pedic Mattress Comparison & Memory Foam Mattress Review

..
New study ranks hazardous asteroid effects from least to most destructive
If an asteroid struck Earth, which of its effects - scorching heat, flying debris, towering tsunamis - would claim the most lives? A new study has the answer: violent winds and shock waves are the m ... more

..
Landslides on Ceres Reflect Ice Content
As NASA's Dawn spacecraft continues exploring Ceres, evidence mounts that the enigmatic dwarf planet retains a significant amount of water ice. A new study in the journal Nature Geoscience adds to t ... more

..
Close call: When asteroids whisk past Earth
A peanut-shaped asteroid 1.3 kilometres (3,280 feet) across streaked past Earth on Wednesday, giving astronomers a rare chance to check out a big space rock up close. ... more

..
NASA images Asteroid 2014 JO25 using radar prior to flyby
Radar images of asteroid 2014 JO25 were obtained in the early morning hours on Tuesday, with NASA's 70-meter (230-foot) antenna at the Goldstone Deep Space Communications Complex in California. The ... more

..
Big space rock to streak past Earth on Wednesday
An asteroid stretching 650 metres (2,000 feet) across is on track to whoosh past Earth on Wednesday at a safe - but uncomfortably close - distance, according to astronomers. ... more

..
NASA team explores using LISA Pathfinder as 'comet crumb' detector
LISA Pathfinder, a mission led by ESA (the European Space Agency) with contributions from NASA, has successfully demonstrated critical technologies needed to build a space-based observatory for dete ... more

..
High-flying experiments demonstrate potential of balloon-borne infrasound detection
Experiments conducted high in the skies over New Mexico suggest that balloon-borne sensors could be useful in detecting the infrasound signals generated by small, extraterrestrial debris entering Ea ... more

..
Large asteroid to hurtle past Earth on April 19
An asteroid as big as the Rock of Gibraltar will streak past Earth on April 19 at a safe but uncomfortably close distance, according to astronomers. ... more