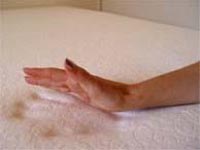 Tempur-Pedic Mattress Comparison & Memory Foam Mattress Review

..
Quadrantid meteor shower to peak this week in North America
A fireworks-type display of Quadrantid meteors will likely peak in North America on Tuesday or Wednesday. ... more

..
NEOWISE mission spies one comet, maybe two
NASA's NEOWISE mission has recently discovered some celestial objects traveling through our neighborhood, including one on the blurry line between asteroid and comet. Another--definitely a comet--mi ... more

..
PANIC Lander to Revolutionize Asteroid Research
A US-German team of researchers has proposed to develop a micro-scale low-cost surface lander for the in situ characterization of an asteroid. The tiny spacecraft, called the Pico Autonomous Near-Ea ... more

..
Ceres Offers Insight Into Prospects For Life in Early Solar System
Ceres, the largest body in the main asteroid belt, is pocketed with cold, dark craters, several of which are layered in ice, raising the prospects that this frigid dwarf planet once had perhaps an o ... more

..
The case of the missing diamonds
It all began innocently enough. Tyrone Daulton, a physicist with the Institute for Materials Science and Engineering at Washington University in St. Louis, was studying stardust, tiny specks of heat ... more

..
Studies refute hypothesis on what caused abrupt climate change thousands of years ago
Two new studies in the Journal of Quaternary Science refute the hypothesis that one or more comets/bolides struck North America approximately 12,900 years ago triggering rapid climate change and the ... more

..
Rosetta's last words: science descending to a comet
On 30 September 2016, at 11:19:37 UTC in ESA's mission control, Rosetta's signal flat-lined, confirming that the spacecraft had completed its incredible mission on the surface of Comet 67P/Churyumov ... more

..
Ceres: Water ice in eternal polar night
The American Dawn space probe has been orbiting the asteroid Ceres between Mars and Jupiter since March 2015. Thanks to the two identical onboard cameras from the Max Planck Institute for Solar Syst ... more