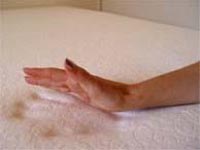 Tempur-Pedic Mattress Comparison & Memory Foam Mattress Review

..
Comet Churyumov-Gerasimenko contains ingredients for life
Ingredients crucial for the origin of life on Earth, including the simple amino acid glycine and phosphorus, key components of DNA and cell membranes, have been discovered at Comet 67P/Churyumov-Ger ... more

..
NASA's OSIRIS-REx mission will have a map for that
On Sept. 8, NASA's OSIRIS-REx spacecraft is scheduled to launch for terra incognita: the unknown surface of the near-Earth asteroid Bennu. Like expeditions of old, OSIRIS-REx's mission includes mapp ... more

..
NASA Begins Launch Preparations for the First U.S. Asteroid Sampling Mission
NASA's first spacecraft designed to return a piece of an asteroid to Earth arrived Friday, May 20, at the agency's Kennedy Space Center in Florida, and has begun final preparations in advance of its ... more

..
The Book on the Birthplace of Planetary Science
Tucson AZ (SPX) May 23, 2016 With the countdown underway to September's launch of the OSIRIS-REx asteroid sample return mission, University of Arizona alumna Melissa Sevigny, author of the new book ... more

..
Cambridge: Evidence of Comets Orbiting a Sun-like Star
An international team of astronomers have found evidence of ice and comets orbiting a nearby Sun-like star, which could give a glimpse into how our own solar system developed. Using data from the At ... more

..
Close-up Hubble images show new details of comet
Astronomers using NASA's Hubble Space Telescope captured images of Comet 252P/LINEAR just after a close encounter with Earth on March 21. The close proximity to the comet offered scientists new insi ... more

..
Asteroid Mining - What the Heck
The concept of commercializing space has become quite popular among entrepreneurs who sense that there are many possible profit-making opportunities awaiting adventurers willing to attempt exploitat ... more

..
DSI and Luxembourg partner to commercialize space resources
Asteroid mining company Deep Space Industries, together with the Luxembourg Government and the Societe Nationale de Credit et d'Investissement (SNCI), the national banking institution in Luxembourg, ... more