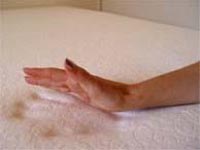 Tempur-Pedic Mattress Comparison & Memory Foam Mattress Review

..
Dawn's First Year at Ceres: A Mountain Emerges
One year ago, on March 6, 2015, NASA's Dawn spacecraft slid gently into orbit around Ceres, the largest body in the asteroid belt between Mars and Jupiter. Since then, the spacecraft has delivered a ... more

..
Don't Panic: asteroid won't hit Earth but will get close
The asteroid 2013 TX68 will come fairly close to Earth in early March, but the exact time and distance of its closest approach will not be known until after the fact. Sean Marshall, a fifth-ye ... more

..
Small Asteroid to Pass Close to Earth March 8
Additional observations of asteroid 2013 TX68 have been obtained, refining its orbital path and moving the date of the asteroid's Earth flyby from March 5 to March 8. The observations, from ar ... more

..
Should we work together in the race to mine the solar system
With interest in the prospect of mining the moon and asteroids gaining pace, it's time to take a hard look at what's really at stake. From the time of the launch of Sputnik 1 in 1957, space has been ... more

..
NASA Invites Public to Send Artwork to an Asteroid
NASA is calling all space enthusiasts to send their artistic endeavors on a journey aboard NASA's Origins, Spectral Interpretation, Resource Identification, Security-Regolith Explorer (OSIRIS-REx) s ... more

..
Puzzling asteroid observations explained by destruction of asteroids close to Sun
An international team composed of researchers from Finland, France, the United States and the Czech Republic originally set out to construct a state-of-the-art model of the NEO population that is ne ... more

..
NASA Report Details Expert Team Investigation of Asteroid Redirect Mission
A new report chartered by NASA provides input to important areas of robotic mission requirements development and explores the science benefits and potential knowledge gain from the agency's Asteroid ... more

..
Rosetta's lander faces eternal hibernation
Silent since its last call to mothership Rosetta seven months ago, the Philae lander is facing conditions on Comet 67P/Churyumov-Gerasimenko from which it is unlikely to recover. Rosetta, whic ... more