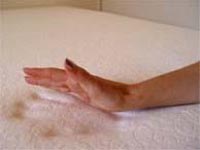 Tempur-Pedic Mattress Comparison & Memory Foam Mattress Review

..
Rosetta finale set for 30 September
Rosetta is set to complete its mission in a controlled descent to the surface of its comet on 30 September. The mission is coming to an end as a result of the spacecraft's ever-increasing distance f ... more

..
Rosetta, Philae to reunite on comet for Sept 30 mission end
After nearly two years apart, Europe's Rosetta spacecraft will join stranded robot probe Philae on September 30 on the icy surface of a comet hurtling through space, their eternal resting place, mission control said Thursday. ... more

..
Hundreds Of Events Worldwide Scheduled For Asteroid Day 2016
What began as a passion of a handful of individuals, a musician, filmmaker, technologist, scientist and astronaut, has become a global movement by thousands to increase awareness and education about ... more

..
Asteroid Impacts a Possible Solution to "Faint Young Sun Paradox"
In the first billion years of Earth's history, the planet was bombarded by primordial asteroids, while a faint Sun provided much less heat. A Southwest Research Institute-led team posits that this t ... more

..
Dawn clocks up 1000 orbits of Ceres
Dawn is continuing to record the extraordinary sights on dwarf planet Ceres. The experienced explorer is closer to the alien world than the International Space Station is to Earth. Dawn has co ... more

..
Natural quasicrystals may be the result of collisions between objects in the asteroid belt
Naturally formed quasicrystals - crystal-like solids with supposedly impossible symmetries - are among the rarest structures on Earth. Only two have ever been found. A team led by Paul Asimow (MS '9 ... more

..
Planetary Resources and Luxembourg partner to advance space resource industry
Planetary Resources has announced that it has signed a Memorandum of Understanding with the Government of the Grand Duchy of Luxembourg and the banking institution Societe Nationale de Credit et d'I ... more

..
High-Tech Telescope for Dangerous Asteroids Detection Launched in Russia
The country's first wide-angle telescope AZT-33 BM will be able to see any space boulder the size of the Tunguska meteorite a month before its collision with Earth. At the Sayan Observatory of the I ... more