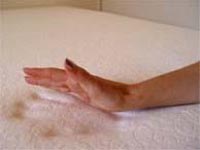 Tempur-Pedic Mattress Comparison & Memory Foam Mattress Review

..
Rosetta catches dusty organics
Rosetta's dust-analysing COSIMA (COmetary Secondary Ion Mass Analyser) instrument has made the first unambiguous detection of solid organic matter in the dust particles ejected by Comet 67P/Churyumo ... more

..
NASA launches first asteroid dust-retrieval mission
The US space agency Thursday launched its first mission to collect dust from an asteroid, the kind of cosmic body that may have delivered life-giving materials to Earth billions of years ago. ... more

..
NASA set to launch near-Earth asteroid mission
US space agency NASA is poised Thursday to launch its groundbreaking first mission to a near-Earth asteroid to collect samples that could shed light on the dawn of the solar system. ... more

..
Sulfur, Sulfur Dioxide and Graphitized Carbon Observed on Asteroid For First Time
Hubble Space Telescope observations of the dwarf planet Ceres have discovered the first evidence of sulfur, sulfur dioxide and graphitized carbon found on an asteroid. The sulfur species are likely ... more

..
Small asteroid flew safely past earth this week
A small asteroid designated 2016 RB1 safely flew past Earth this week at a distance of about 25,000 miles (40,000 kilometers, or just less than 1/10th the distance of Earth to the moon). Becau ... more

..
Asteroid Mission Will Carry Student X-Ray Experiment
At 7:05pm (EDT), Thursday, Sept. 8, NASA plans to launch a spacecraft to a near-Earth asteroid named Bennu. Among that spacecraft's five instruments is a student experiment that will use X-rays to h ... more

..
OSIRIS-REx Prepared for Mapping, Sampling Mission to Asteroid Bennu
The first U.S. mission to travel to an asteroid, retrieve samples and return them to Earth is targeted for a Sept. 8 launch atop a United Launch Alliance Atlas V rocket from Cape Canaveral Air Force ... more

..
Asteroid named for Freddie Mercury on 70th birthday
Rock legend Freddie Mercury's legacy is living on as an asteroid, named after him on what would have been the Queen singer's 70th birthday. ... more