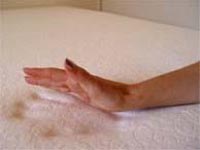 Tempur-Pedic Mattress Comparison & Memory Foam Mattress Review

..
Asteroid Split in Two and, Years Later, Developed Tails
Asteroids on the main belt, situated between Mars and Jupiter, move around the Sun in quasi circular orbits, so they do not undergo the temperature changes which, in comets, produce the characterist ... more

..
NASA study hints at possible change in water 'fingerprint' of comet
A trip past the sun may have selectively altered the production of one form of water in a comet - an effect not seen by astronomers before, a new NASA study suggests. Astronomers from NASA's Goddard ... more

..
Researchers aim to measure risk of exploding asteroids
As 2013's Chelyabinsk meteor proved, an asteroid doesn't have to make direct contact with Earth's surface to do considerable damage. ... more

..
Surprising Dunes on Comet Chury
Surprising images from the Rosetta spacecraft show the presence of dune-like patterns on the surface of comet Chury. Researchers at the Laboratoire de Physique et Mecanique des Milieux Heterogenes ( ... more

..
Dawn discovers evidence for organic material on Ceres
NASA's Dawn mission has found evidence for organic material on Ceres, a dwarf planet and the largest body in the main asteroid belt between Mars and Jupiter. Scientists using the spacecraft's visibl ... more

..
Origin of spooky meteor noises reappraised by researchers
When a meteor is about to conk your neighborhood and gives fair warning by emitting sizzling, rustling and hissing sounds as it descends, you might think that the universe is being sporting. B ... more

..
New data about 2 distant asteroids give a clue to the possible 'Planet Nine'
In the year 2000 the first of a new class of distant solar system objects was discovered, orbiting the Sun at a distance greater than that of Neptune: the "extreme trans Neptunian objects (ETNOs). T ... more

..
Minor planet named Bernard
A minor planet in the Solar System will officially be known as Bernardbowen after Australian citizen science project theSkyNet won a competition to name the celestial body. The minor planet wa ... more