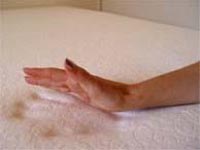 Tempur-Pedic Mattress Comparison & Memory Foam Mattress Review


..
Stars Ancient and Modern?
This colourful view of the globular star cluster NGC 6362 was captured by the Wide Field Imager attached to the MPG/ESO 2.2-metre telescope at ESO's La Silla Observatory in Chile. This new picture, ... more

..
Dawn On Route To Ceres
Dawn is making good progress on the second segment of its cosmic travels. Following more than a year of arduous but sensationally productive and exciting work revealing the fascinating character of ... more

..
Protoplanet Vesta: Forever young?
Like a movie star constantly retouching her makeup, the protoplanet Vesta is continually stirring its outermost layer and presenting a young face. New data from NASA's Dawn mission show that a ... more

..
Non-NATO Sweden, Finland agree to monitor Iceland's airspace
Sweden said Wednesday that it and Finland, two countries outside any military alliances, would help monitor the airspace of NATO member Iceland for a few months in early 2014 in what is seen as a sensitive step. ... more

..
Flying rescue robot can avoid obstacles
U.S. researchers say they have created an autonomous flying robot that is as smart as a bird when it comes to maneuvering around obstacles. ... more

..
Distant super-luminous supernovae found
Two 'super-luminous' supernovae - stellar explosions 10 to 100 times brighter than other supernova types - have been detected in the distant Universe. The discovery, led by Swinburne University of T ... more

..
Russian cargo ship docks with ISS: official
A Russian Progress cargo vessel successfully docked with the International Space Station on Wednesday after its launch from the Baikonur cosmodrome in Kazakhstan, mission control said. ... more

..
Continuing Work With Scoops at 'Rocknest'
NASA's Mars Rover Curiosity on Sol 82 (Oct. 29, 2012) used its Mars Hand Lens Imager (MAHLI) to photograph the diverse rocks in the "Rocknest" area and prepared for an overnight analysis of a soil s ... more