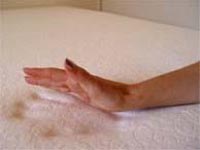 Tempur-Pedic Mattress Comparison & Memory Foam Mattress Review

..
Japan's space agency says probe now orbiting Venus
The Japan Aerospace Exploration Agency (JAXA) on Wednesday confirmed that its Akatsuki probe had successfully entered its intended orbit around Venus. On Monday this week the space agency said that ... more

..
Japanese space probe goes into orbit around Venus
Japan's space agency said Wednesday its "Akatsuki" probe had successfully entered into orbit around Venus after an initial attempt at reaching the second planet from the sun failed five years ago. ... more

..
A polar vortex of Venusian color
On 9 November 2005, 10 years ago today, ESA's Venus Express spacecraft left Earth and began its 153-day journey to Venus. The craft then spent eight years studying the planet in detail before the mi ... more

..
Venus, Trojan asteroids shortlisted for next NASA mission
NASA's shortlist for the agency's next scientific mission includes five options, but only two destinations - Venus or asteroids. ... more

..
Scientists study atmosphere of Venus through transit images
Two of NASA's heliophysics missions can now claim planetary science on their list of scientific findings. A group of scientists used the Venus transit - a very rare event where a planet passes betwe ... more

..
Study suggests active volcanism on Venus
An international team of scientists has found some of the best evidence yet that Venus, Earth's nearest neighbor, is volcanically active. In combing through data from the European Space Agency's Ven ... more

..
Hot lava flows discovered on Venus
ESA's Venus Express has found the best evidence yet for active volcanism on Earth's neighbour planet. Seeing the planet's surface is extremely difficult due to its thick atmosphere, but radar observ ... more

..
After Mars, Indian Space Agency Aims at Venus
Following India's successful missions to the Moon and Mars, the next inter-planetary expedition launched by the Indian Space Research Organization (ISRO) could be to Venus. "Currently, discuss ... more