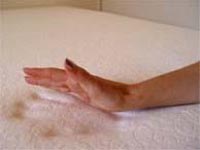 Tempur-Pedic Mattress Comparison & Memory Foam Mattress Review

..
Hot lava flows discovered on Venus
ESA's Venus Express has found the best evidence yet for active volcanism on Earth's neighbour planet. Seeing the planet's surface is extremely difficult due to its thick atmosphere, but radar observ ... more

..
After Mars, Indian Space Agency Aims at Venus
Following India's successful missions to the Moon and Mars, the next inter-planetary expedition launched by the Indian Space Research Organization (ISRO) could be to Venus. "Currently, discuss ... more

..
US Military Contractor Develops Aircraft for Flights to Hover Over Venus
The New Frontiers program was launched by NASA with the aim of exploring every planet in our solar system. Next on the list? Sulphurous Venus. To do that, contracting companies are designing an auto ... more

..
Can sound help us detect 'earthquakes' on Venus
Detecting an "earthquake" on Venus would seem to be an impossible task. The planet's surface is a hostile zone of crushing pressure and scorching temperatures--about 874 degrees F, hot enough to mel ... more

..
Unexplained warm layer discovered in Venus' atmosphere
A group of Russian, European and American scientists have found a warm layer in Venus' atmosphere, the nature of which is still unknown. The researchers made the discovery when compiling a temperatu ... more

..
Venus, if you will, as seen in radar with the GBT
From earthbound optical telescopes, the surface of Venus is shrouded beneath thick clouds made mostly of carbon dioxide. To penetrate this veil, probes like NASA's Magellan spacecraft use radar to r ... more

..
Huge "Y" in Venus atmosphere due to a wave distorted by wind
Venus is covered by a dense layer of clouds which does not display any noteworthy characteristic. However, when looked in the ultraviolet wavelength, it presents conspicuous dark structures. The big ... more

..
Venus once featured oceans of carbon dioxide
Today, the surface of Venus is notoriously hellish - hot, dry and suffocated by a thick lower atmosphere of toxic gases. But Venus was once covered in oceans. The planet has likely always been too hot to host water, but new research suggests it once featured strange oceans of liquid carbon dioxide. ... more