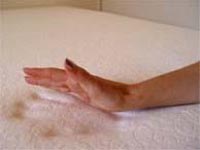 Tempur-Pedic Mattress Comparison & Memory Foam Mattress Review

..
CHEOPS telescope arrives at new home
A major milestone for the CHEOPS mission was passed on 28 April 2017, when the telescope flight model was delivered to the University of Bern by Leonardo-Finmeccanica, on behalf of the Italian Space ... more

..
Vista Peeks Through The Small Magellanic Cloud's Dusty Veil
The Small Magellanic Cloud galaxy is a striking feature of the southern sky even to the unaided eye. But visible-light telescopes cannot get a really clear view of what is in the galaxy because of o ... more

..
Four Questions: A Ride On NASA's Eye in the Sky
As with most other telescopes, astronomers apply for observing time on SOFIA by submitting proposals that are being evaluated by peers for their scientific promise and intellectual merits. SOFIA, ho ... more

..
Is Dark Matter "Fuzzy"
Astronomers have used data from NASA's Chandra X-ray Observatory to study the properties of dark matter, the mysterious, invisible substance that makes up a majority of matter in the universe. The s ... more

..
Origin of Milky Way's Hypothetical Dark Signal May Not Be So Dark
A mysterious gamma-ray glow at the center of the Milky Way is most likely caused by pulsars - the incredibly dense, rapidly spinning cores of collapsed ancient stars that were up to 30 times more ma ... more

..
When light practically stands still
Forget high-speed cameras capturing 100 000 images per second. A research group at Lund University in Sweden has developed a camera that can film at a rate equivalent to five trillion images per sec ... more

..
Astrophysicists discovered a star polluted by calcium
An international team of astrophysicists led by a scientist from the Sternberg Astronomical Institute of the Lomonosov Moscow State University reported the discovery of a binary solar-type star insi ... more

..
Hubble's bright shining lizard star
In space, being outshone is an occupational hazard. This NASA/ESA Hubble Space Telescope image captures a galaxy named NGC 7250. Despite being remarkable in its own right - it has bright burst ... more