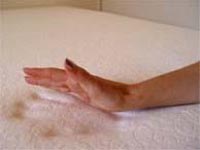 Tempur-Pedic Mattress Comparison & Memory Foam Mattress Review

..
By saving cost and energy, the lighting revolution may increase light pollution
Municipalities, enterprises, and households are switching to LED lights in order to save energy. But these savings might be lost if their neighbours install new or brighter lamps. Scientists fear th ... more

..
Astronomers reveal nearby stars that are among the oldest in our galaxy
Astronomers have discovered some of the oldest stars in our Milky Way galaxy by determining their locations and velocities, according to a study led by scientists at Georgia State University. ... more

..
How Do You Find A Star Cluster? Easy, Simply Count The Stars
It's the perfect meeting of old and new. Astronomers have combined the latest data from ESA's Gaia mission with a simple analysis technique from the 18th century to discover a massive star cluster t ... more

..
Icebound detector reveals how ghostly neutrinos are stopped cold
Famously, neutrinos, the nearly massless particles that are a fundamental component of the universe, can zip through a million miles of lead without skipping a beat. Now, in a critical measure ... more

..
How the Earth stops high-energy neutrinos in their tracks
Neutrinos are abundant subatomic particles that are famous for passing through anything and everything, only very rarely interacting with matter. About 100 trillion neutrinos pass through your body ... more

..
Researchers tunnel to a new light source
With concerns over moving to a clean energy platform worldwide with electric vehicles and renewables, the energy we consume, or should we say do NOT consume, is as important as the green energy we p ... more

..
House hunting for the supernova event SN 2015J
Finally the site where the supernova SN 2015J exploded was found by an international team of astronomers including Vincenzo Testa from INAF (the Italian National Institute of Astrophysics). It ... more

..
Zwicky Transient Facility sees "First Light"
A new robotic camera with the ability to capture hundreds of thousands of stars and galaxies in a single shot has taken its first image of the sky - an event astronomers refer to as "first light." ... more