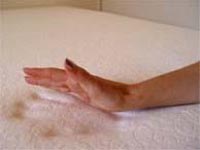 Tempur-Pedic Mattress Comparison & Memory Foam Mattress Review

..
Dark matter does not contain certain axion-like particles
Researchers at Stockholm University are getting closer to corner light dark-matter particle models. Observations can rule out some axion-like particles in the quest for the content of dark matter. T ... more

..
Cosmic beacons reveal the Milky Way's ancient core
An international team of astronomers led by Dr. Andrea Kunder of the Leibniz Institute for Astrophysics Potsdam (AIP) in Germany has discovered that the central 2,000 light-years within the Milky Wa ... more

..
Herschel captures galactic panorama of the Milky Way
This new video from ESA's Herschel space observatory reveals in stunning detail the intricate pattern of gas, dust and star-forming hubs along the plane of our Galaxy, the Milky Way. Against t ... more

..
Microscopic 'clocks' time distance to source of galactic cosmic rays
Most of the cosmic rays arriving at Earth from our galaxy come from nearby clusters of massive stars, according to new observations from the Cosmic Ray Isotope Spectrometer (CRIS), an instrument abo ... more

..
Microscopic 'timers' reveal likely source of galactic space radiation
Most of the cosmic rays that we detect at Earth originated relatively recently in nearby clusters of massive stars, according to new results from NASA's Advanced Composition Explorer (ACE) spacecraf ... more

..
Nearby supernova ashes continue to rain on Earth
Traces of 60Fe detected in space indicate that a nearby supernova occurred within the last few million years. The iron isotope 60Fe, which is very rare, is created when a massive star collapses in t ... more

..
Probing the transforming world of neutrinos
Every second, trillions of neutrinos travel through your body unnoticed. Neutrinos are among the most abundant particles in the universe, but they are difficult to study because they very rarely int ... more

..
A Space Spider Watches Over Young Stars
A nebula known as "the Spider" glows fluorescent green in an infrared image from NASA's Spitzer Space Telescope and the Two Micron All Sky Survey (2MASS). The Spider, officially named IC 417, lies n ... more