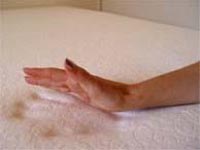 Tempur-Pedic Mattress Comparison & Memory Foam Mattress Review

..
Blue Is an Indicator of First Stars' Supernova Explosions
For 100 million years after the big bang, the universe was dark and filled with hydrogen and helium. Then, the first stars appeared, and heavier elements (referred to as "metals," meaning anything h ... more

..
A new key to understanding molecular evolution in space
Scientists at Hokkaido University have revealed temperature-dependent energy-state conversion of molecular hydrogen on ice surfaces, suggesting the need for a reconsideration of molecular evolution ... more

..
A 'matryoshka' in the interstellar medium
As if it were one of the known Russian dolls, a group of astronomers, led by researchers at the Instituto de Astrofisica de Canarias, (IAC) has found the first known case of three supernova remnants ... more

..
Small Elliptical Galaxy Actually a Giant Disk
Astronomers have believed since the 1960s that a galaxy dubbed UGC 1382 was a relatively boring, small elliptical galaxy. Ellipticals are the most common type of galaxy and lack the spiral structure ... more

..
World's most sensitive dark matter detector completes search
The Large Underground Xenon (LUX) dark matter experiment, which operates beneath a mile of rock at the Sanford Underground Research Facility in the Black Hills of South Dakota, has completed its sil ... more

..
Dark Matter Particle Remains Elusive
The Large Underground Xenon (LUX) dark matter experiment has yielded no trace of a dark matter particle after completing its final 20-month long search of the universe, according to LUX collaboratio ... more

..
Human eyes can detect the smallest units of light
New research suggest the human eye is remarkably sensitive to light. In a recent study, participants were able to detect the presence of a single photon inside a pitch black room. ... more

..
X marks the spot at the center of the Milky Way galaxy
Two astronomers - with the help of Twitter - have uncovered the strongest evidence yet that an enormous X-shaped structure made of stars lies within the central bulge of the Milky Way Galaxy. ... more