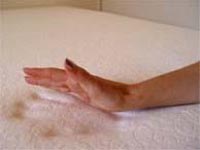 Tempur-Pedic Mattress Comparison & Memory Foam Mattress Review

..
An Oasis in the brown dwarf desert - astronomers surprised, relieved
A new paper published this month in The Astronomical Journal by astronomers from the Sloan Digital Sky Survey (SDSS) reports a wellspring of new brown dwarf stellar companions, throwing cold water o ... more

..
Physicists discover rare brown dwarf, essential for testing theoretical models
A team led by Justin Crepp, the Frank M. Freimann Assistant Professor of Physics at the University of Notre Dame, has discovered a rare brown dwarf, a faint object with properties in between that of ... more

..
NASA celebrates 25 years of breakthrough gamma-ray science
Twenty-five years ago this week, NASA launched the Compton Gamma Ray Observatory, an astronomical satellite that transformed our knowledge of the high-energy sky. Over its nine-year lifetime, Compto ... more

..
Proof that ancient supernovae zapped Earth sparks hunt for after effects
Two new papers appearing in the journal Nature this week are "slam-dunk" evidence that energies from supernovae have buffeted our planet, according to astrophysicist Adrian Melott of the University ... more

..
RadioAstron Observations of the Extremely Hot Heart of Quasar 3C 273
The space mission RadioAstron employing a 10-meter radio telescope on board of the Russian satellite Spektr-R has revealed the first look at the finest structure of the radio emitting regions in the ... more

..
Andromeda's first spinning neutron star
Decades of searching in the Milky Way's nearby 'twin' galaxy Andromeda have finally paid off, with the discovery of an elusive breed of stellar corpse, a neutron star, by ESA's XMM-Newton space tele ... more

..
Hubble's journey to the center of our galaxy
Peering deep into the heart of our Milky Way galaxy, NASA's Hubble Space Telescope reveals a rich tapestry of more than half a million stars. Except for a few blue foreground stars, the stars are pa ... more

..
Researchers demonstrate a new way to characterize twisted light
Researchers at the University of Rochester have overcome experimental challenges to demonstrate a new way for getting a full picture of twisted light: characterizing the Wigner distribution. T ... more