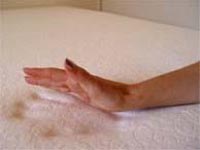 Tempur-Pedic Mattress Comparison & Memory Foam Mattress Review

..
Iran launches another satellite
Iran has launched a Rasad Safir rocket, which carried and placed the Rasad satellite into low Earth orbit. ... more

..
Students Build Planet-Hunting Miniature Satellite
Most college finals end up in a stack on a professor's desk. For one group of MIT students, however, their three-semester long project has a slightly different destination - outer space. The f ... more

..
Setting Sight on a Single Star
NASA recently selected 20 small satellites to fly as auxiliary cargo aboard rockets that are planned to launch in 2011 and 2012. These small "CubeSats" are nanosatellites, measuring approximat ... more

..
Iran wants to retrieve satellite built in Italy
Iran is pressing Italy over a satellite, Mesbah-1, built by an Italian company in 2005 but never delivered to Tehran, a top Iranian space official said Tuesday. ... more

..
First Student-Developed Mission In Which Satellites Orbit And Communicate Led By UT Students
Two satellites designed and constructed by students at the Cockrell School of Engineering successfully separated in space March 22, completing the most crucial goal of the mission since its Nov. 19 ... more

..
SSTL Welcomes The Chancellor'S National Space Technology Program
British pioneer of small satellites, SSTL, has welcomed the UK Chancellor George Osborne's announcement of a new 10m pounds National Space Technology Program and changes to export regulations and UK ... more

..
Iran Sends Rocket, Capsule Into Space
Iran on Thursday signalled a broadening of its space ambitions by announcing the launch of a new rocket and a test capsule designed to house a monkey, amid Western concerns over its scientific advan ... more

..
Iran sends rocket, capsule into space: IRNA
Iran on Thursday signalled a broadening of its space ambitions by announcing the launch of a new rocket and a test capsule designed to house a monkey, amid Western concerns over its scientific advances. ... more