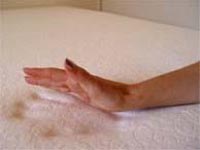 Tempur-Pedic Mattress Comparison & Memory Foam Mattress Review

..
Three Earth-sized planets
An international team of astronomers composed of UC San Diego astrophysicists has discovered three Earth-sized planets orbiting near the "habitable zone" of an ultracool dwarf star, the first planet ... more

..
On the Road to Finding Other Earths
Scientists are getting closer to finding worlds that resemble our own "blue marble" of a planet. NASA's Kepler mission alone has confirmed more than 1,000 planets outside our solar system - a handfu ... more

..
Kepler spacecraft recovered and returned to the K2 Mission
The Kepler spacecraft has been recovered and, as of 8:30 a.m. PDT today, it is back on the job as the K2 mission searching for exoplanets - planets beyond our solar system. The team began the ... more

..
Lone planetary-mass object found in family of stars
In 2011, astronomers announced that our galaxy is likely teeming with free-floating planets. In fact, these lonely worlds, which sit quietly in the darkness of space without any companion planets or ... more

..
University of Massachusetts Lowell PICTURE-B Mission Completed
Designed to significantly advance the science and technology supporting exoplanet research, the PICTURE-B mission of the Lowell Center for Space Science and Technology at the University of Massachus ... more

..
Stars strip away atmospheres of nearby super-Earths
Even a super-Earth can fly too close to the sun, according to a new study. An international team of astronomers has found a new category of planets beyond our solar system whose atmosphere has been ... more

..
1917 astronomical plate has first-ever evidence of exoplanetary system
You can never predict what treasure might be hiding in your own basement. We didn't know it a year ago, but it turns out that a 1917 image on an astronomical glass plate from our Carnegie Observator ... more

..
New tool refines exoplanet search
Planet-hunting is an ongoing process that's resulting in the discovery of more and more planets orbiting distant stars. But as the hunters learn more about the variety among the tremendous number of ... more