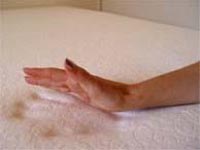 Tempur-Pedic Mattress Comparison & Memory Foam Mattress Review

..
OU astrophysicist identifies composition of Earth-size planets in TRAPPIST-1 system
A University of Oklahoma post-doctoral astrophysics researcher, Billy Quarles, has identified the possible compositions of the seven planets in the TRAPPIST-1 system. Using thousands of numerical si ... more

..
Flares May Threaten Planet Habitability Near Red Dwarfs
Cool dwarf stars are hot targets for exoplanet hunting right now. The discoveries of planets in the habitable zones of the TRAPPIST-1 and LHS 1140 systems, for example, suggest that Earth-sized worl ... more

..
The Art of Exoplanets
The moon hanging in the night sky sent Robert Hurt's mind into deep space - to a region some 40 light years away, in fact, where seven Earth-sized planets crowded close to a dim, red sun. Hurt ... more

..
ALMA Finds Ingredient of Life Around Infant Sun-like Stars
ALMA has observed stars like the Sun at a very early stage in their formation and found traces of methyl isocyanate - a chemical building block of life. This is the first ever detection of this preb ... more

..
Hubble's tale of 2 exoplanets - Nature vs nurture
Is it a case of nature versus nurture when it comes to two "cousin" exoplanets? In a unique experiment, scientists used NASA's Hubble Space Telescope to study two "hot Jupiter" exoplanets. Because t ... more

..
A planet hotter than most stars
A newly discovered Jupiter-like world is so hot that it's stretching the definition of the word "planet." With a day-side temperature of 4,600 Kelvin (more than 7,800 degrees Fahrenheit), plan ... more

..
Did we miss ET's call
The Search for Extraterrestrial Intelligence (SETI) has gone on for decades without hearing ET call. SETI has mostly been performed with radio telescopes. That's understandable. Humans use radio for ... more

..
Discovery reveals planet almost as hot as the Sun
A newly discovered planet almost three times the size of Jupiter is fascinating scientists with a unique orbit, atmospheric features and a daytime temperature hotter than most stars. According ... more