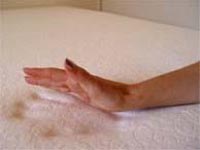 Tempur-Pedic Mattress Comparison & Memory Foam Mattress Review

..
Alien Solar System Boasts Tightly Spaced Planets, Unusual Orbits
Tightly spaced planets inside an alien solar system known as Kepler-80 boast a rare orbital configuration. The study was led by Mariah MacDonald as an undergraduate with Darin Ragozzine, an assistan ... more

..
NASA's Next Planet Hunter Will Look Closer to Home
As the search for life on distant planets heats up, NASA's Transiting Exoplanet Survey Satellite (TESS) is bringing this hunt closer to home. Launching in 2017-2018, TESS will identify planets orbit ... more

..
First atmospheric study of Earth-sized exoplanets reveals rocky worlds
On May 2, scientists from MIT, the University of Liege, and elsewhere announced they had discovered a planetary system, a mere 40 light years from Earth, that hosts three potentially habitable, Eart ... more

..
Atmospheric chemistry on paper
Normally computers speed up calculations. But with his new pen-and-paper formula Kevin Heng of the University of Bern gets his results thousands of times faster than using conventional computer code ... more

..
NASA's Kepler discovers more than 104 new exoplanets
An international team of researchers announced Monday the discovery of 104 new planets outside our solar system, including four that could have Earth-like, rocky surfaces. ... more

..
NASA's Kepler Confirms 100+ Exoplanets During Its K2 Mission
An international team of astronomers has discovered and confirmed a treasure trove of new worlds using NASA's Kepler spacecraft on its K2 mission. Out of 197 initial planet candidates, scientists ha ... more

..
Surface Composition Determines Planet's Temperature and Habitability
In the quest for habitable planets outside our solar system - also known as exoplanets - astronomers are currently focusing on rocky planets that don't look like Earth. These planets orbit so-called ... more

..
Gemini Observatory Instrumental in Latest Exoplanet Harvest
The Gemini North telescope on Hawaii's Maunakea helped verify many of the over 100 new worlds announced in the initial crop of discoveries from the NASA K2 mission, according to Ian Crossfield of th ... more