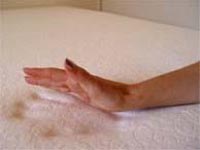 Tempur-Pedic Mattress Comparison & Memory Foam Mattress Review

..
Has Cassini found a universal driver for prebiotic chemistry at Titan?
The international Cassini-Huygens mission has made a surprising detection of a molecule that is instrumental in the production of complex organics within the hazy atmosphere of Saturn's moon Titan. ... more

..
Breakthrough Starshot launches tiny spacecraft in quest for Alpha Centauri
Breakthrough Starshot, a multi-faceted program to develop and launch practical interstellar space missions, successfully flew its first spacecraft - the smallest ever launched. On June 23, a n ... more

..
Why looking for aliens is good for society
The search for life elsewhere in the universe is one of the most compelling aspects of modern science. Given its scientific importance, significant resources are devoted to this young science of ast ... more

..
Turbulence in planetary cores excited by tides
Veritable shields against high-energy particles, planets' magnetic fields are produced by iron moving in their liquid core. Yet the dominant model for explaining this system does not fit the smalles ... more

..
New non-photosynthesizing plant species discovered on Ishigaki island, Japan
A new species of non-photosynthesizing parasitic plant has been discovered on the subtropical island of Ishigaki in Okinawa, Japan and named Sciaphila sugimotoi. The research team responsible for th ... more

..
Eyes Wide Open for MASCARA Exoplanet Hunter
The MASCARA (Multi-site All-Sky CAmeRA) station at ESO's La Silla Observatory in Chile has achieved first light. This new facility will seek out transiting exoplanets as they pass in front of their ... more

..
New study challenges prevailing theory about how deep-sea vents are colonized
An article just published in the Proceedings of the Royal Society B describes two remarkably different hydrothermal vent fields discovered in the southern Gulf of California. Despite being relativel ... more

..
Holographic imaging could sample and identify living microbes in the outer solar system
We may be capable of finding microbes in space - but if we did, could we tell what they were, and that they were alive? This month the journal Astrobiology is publishing a special issue dedica ... more