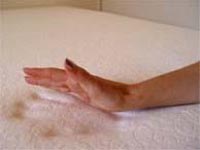 Tempur-Pedic Mattress Comparison & Memory Foam Mattress Review

..
Searching for Far Out and Wandering Worlds
Astronomers have made great strides in discovering planets outside of our solar system, termed "exoplanets." In fact, over the past 20 years more than 5,000 exoplanets have been detected beyond the ... more

..
ALMA's most detailed image of a protoplanetary disc
The star TW Hydrae is a popular target of study for astronomers because of its proximity to Earth (only about 175 light-years away) and its status as an infant star (about 10 million years old). It ... more

..
Planet formation in Earth-like orbit around a young star
The disks of dust and gas that surround young stars are the formation sites of planets. New images from the Atacama Large Millimeter/submillimeter Array (ALMA) reveal never-before-seen details in th ... more

..
NASA's Spitzer Maps Climate Patterns on a Super-Earth
Observations from NASA's Spitzer Space Telescope have led to the first temperature map of a super-Earth planet - a rocky planet nearly two times as big as ours. The map reveals extreme temperature s ... more

..
'Smoothed' light will help search for Earth's twins
Physicists of MIPT (Moscow Institute of Physics and Technology) and the Space Research Institute of the Russian Academy of Sciences developed optical technology for the "correction" of light coming ... more

..
Map of rocky exoplanet reveals a lava world
An international team of astronomers, led by the University of Cambridge, has obtained the most detailed 'fingerprint' of a rocky planet outside our solar system to date, and found a planet of two h ... more

..
Instrument Team Selected to Build Next-Gen Planet Hunter
NASA has selected a team to build a new, cutting-edge instrument that will detect planets outside our solar system, known as exoplanets, by measuring the miniscule "wobbling" of stars. The instrumen ... more

..
Investigating the Mystery of Migrating 'Hot Jupiters'
The last decade has seen a bonanza of exoplanet discoveries. Nearly 2,000 exoplanets - planets outside our solar system - have been confirmed so far, and more than 5,000 candidate exoplanets have be ... more