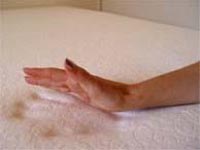 Tempur-Pedic Mattress Comparison & Memory Foam Mattress Review

..
When it comes to brown dwarfs, 'how far?' is a key question
Brown dwarfs are sometimes called failed stars. They're stars' dim, low-mass siblings and they fade in brightness over time. They're fascinating to astronomers for a variety of reasons, but much abo ... more

..
Newborn Planet Discovered Around Young Star
Planet formation is a complex and tumultuous process that remains shrouded in mystery. Astronomers have discovered more than 3,000 exoplanets-planets orbiting stars other than our Sun-however, nearl ... more

..
NASA's K2 Finds Newborn Exoplanet Around Young Star
Astronomers have discovered the youngest fully formed exoplanet ever detected. The discovery was made using NASA's Kepler Space Telescope and its extended K2 mission, as well as the W. M. Keck Obser ... more

..
"Electric Wind" Can Strip Earth-Like Planets of Oceans and Atmospheres
Venus has an "electric wind" strong enough to remove the components of water from its upper atmosphere, which may have played a significant role in stripping Earth's twin planet of its oceans, accor ... more

..
Exoplanet Mission Completes Design Milestone
Twinkle has completed a key preliminary design milestone. The results of the payload study demonstrate that Twinkle's instruments will be able to achieve the mission's science objectives. Twinkle's ... more

..
Unexpected excess of giant planets in star cluster
An international team of astronomers have found that there are far more planets of the hot Jupiter type than expected in a cluster of stars called Messier 67. This surprising result was obtained usi ... more

..
A Young Super-Neptune Offers Clues to the Origin of Close-In Exoplanets
A team of astronomers has confirmed the existence of a young planet, only 11 million years old, that orbits very close to its star (at 0.05 AU), with an orbital period of 5.4 days. Approximately 5 t ... more

..
San Francisco State University astronomer helps discover giant planet orbiting 2 suns
San Francisco State University astronomer Stephen Kane is among a team of researchers who have discovered a new planet that orbits two suns simultaneously. The discovery was announced at a meeting o ... more