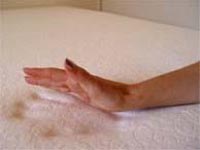 Tempur-Pedic Mattress Comparison & Memory Foam Mattress Review

..
Two Webb instruments well suited for detecting exoplanet atmospheres
The best way to study the atmospheres of distant worlds with the James Webb Space Telescope, scheduled to launch in late 2018, will combine two of its infrared instruments, according to a team of as ... more

..
When a brown dwarf is actually a planetary mass object
Sometimes a brown dwarf is actually a planet-or planet-like anyway. A team led by Carnegie's Jonathan Gagne, and including researchers from the Institute for Research on Exoplanets (iREx) at Univers ... more

..
Taking the pulse of an ocean world
Jupiter's moon Europa is definitely an odd place. Discovered in 1610 by Galileo Galilei, it was first seen in detail only in the late 1970s, after spacecraft visited the Jovian system. Slightl ... more

..
Lasers shed light on the inner workings of the giant larvacean
New laser technology is allowing MBARI scientists to look into the structure of giant larvaceans-tadpole-like marine animals that are important players in ocean ecosystems. In a recent paper in Scie ... more

..
First SETI Institute Fellows Announced
At its first annual gala fundraiser, held on April 22nd, the SETI Institute recognized three dedicated individuals, universally respected for their exceptional contributions to scientific research a ... more

..
SOFIA Confirms Nearby Planetary System Is Similar to Our Own
NASA's flying observatory, the Stratospheric Observatory for Infrared Astronomy, SOFIA, recently completed a detailed study of a nearby planetary system. The investigations confirmed that this nearb ... more

..
Research Center A Hub For Origins of Life Studies
Research into the origin of life on Earth is notoriously difficult. The field has produced many new insights into how specific chemical building blocks form and the way an organism's basic architect ... more

..
Nearby Star Confirmed as Good Model of Our Early Solar System
NASA's SOFIA aircraft, a 747 loaded with a 2.5-meter telescope in the back and stripped of most creature comforts in the front, took a big U-turn over the Pacific west of Mexico. The Stratosph ... more