.
SES AMERICOM Announces Change In Executive Management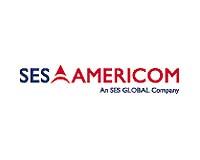 -
by Staff Writers

Princeton NJ (SPX) May 12, 2008

SES AMERICOM announced that President and CEO, Edward D. Horowitz, has resigned from the company to pursue opportunities with Global Entertainment and Media Holdings Corporation. Romain Bausch, SES Chief Executive and Chairman of the SES AMERICOM Board, together with the members of AMERICOM's Management Committee, will continue to execute the business strategy until a successor is appointed.

Romain Bausch, President and CEO of SES, said, "Ed was instrumental in the further integration of SES AMERICOM into the SES family and in developing new market areas, such as IP-PRIME. We thank Ed for his contribution to SES over the past three years, and wish him continued success in his future endeavors. The company is on track to grow in each of its market sectors, thus maintaining its industry leadership in North America."
Community
Email This Article
Comment On This Article
Share This Article With Planet Earth
Related Links
SES AMERICOM
Space Industry Jobs, Careers and Appointments
hello world


Bill Flynn Joins Americom Government Services to Lead Navy Programs

McLean VA (SPX) May 09, 2008

Bill Flynn, after more than 25 years of Navy experience, has joined Americom Government Services, Inc. (AGS) as Director of Navy Programs in their offices in McLean, VA.

.