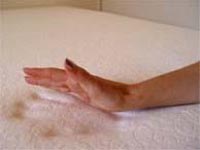 Tempur-Pedic Mattress Comparison & Memory Foam Mattress Review

..
Pluto's Heart: Like a Cosmic 'Lava Lamp'
Like a cosmic lava lamp, a large section of Pluto's icy surface is being constantly renewed by a process called convection that replaces older surface ices with fresher material. Combining com ... more

..
Theft behind Planet 9 in our solar system
Through a computer-simulated study, astronomers at Lund University in Sweden show that it is highly likely that the so-called Planet 9 is an exoplanet. This would make it the first exoplanet to be d ... more

..
Study suggests Planet 9 is stolen exoplanet
New research suggests the mysterious and controversial "Planet 9" isn't an original member of our solar system. According to a new computer simulation developed by astronomers at Lund University in Sweden, the ninth planet is an exoplanet - stolen by the sun from its original host star. ... more

..
New Horizons' Best Close-Up of Pluto's Surface
This is the most detailed view of Pluto's terrain you'll see for a very long time. This mosaic strip - extending across the hemisphere that faced the New Horizons spacecraft as it flew past Pluto on ... more

..
Close encounters of a tidal kind could lead to cracks on icy moons
A new model developed by University of Rochester researchers could offer a new explanation as to how cracks on icy moons, such as Pluto's Charon, formed. Until now, it was thought that the cracks we ... more

..
First Stellar Occultations Shed Additional Light on Pluto's Atmosphere
Scientists on NASA's New Horizons team say the spacecraft succeeded in observing the first occultations of Pluto's atmosphere by ultraviolet stars, an important goal of the mission's Pluto encounter ... more

..
World May Now 'Face a New Kind of a Space Race'
NASA's New Horizon team has officially submitted an extended-mission proposal for its spacecraft, after it had finished its primary mission on Pluto. In an interview with Radio Sputnik, David Mimoun ... more

..
New Horizons' First Science on a Post-Pluto Object
Warming up for a possible extended mission as it speeds through deep space, NASA's New Horizons spacecraft has now twice observed 1994 JR1, a 90-mile (145-kilometer) wide Kuiper Belt object (KBO) or ... more