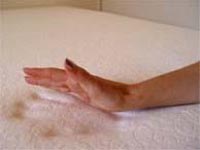 Tempur-Pedic Mattress Comparison & Memory Foam Mattress Review

..
Putting Pluto's Geology on the Map
How to make sense of Pluto's surprising geological complexity? To help understand the diversity of terrain and to piece together how Pluto's surface has formed and evolved over time, mission scienti ... more

..
New Horizons Could Help Us Locate Possible Planets Beyond Neptune
The recent discovery of evidence of a giant planet lurking in the outskirts of the solar system made by Caltech astronomers, has re-ignited the discussion about the existence of planets beyond Neptu ... more

..
Pluto's Mysterious, Floating Hills
The nitrogen ice glaciers on Pluto appear to carry an intriguing cargo: numerous, isolated hills that may be fragments of water ice from Pluto's surrounding uplands. These hills individually measure ... more

..
Pluto's widespread water ice
Data from NASA's New Horizons spacecraft point to more prevalent water ice on Pluto's surface than previously thought. A new false-color image, derived from observations in infrared light by t ... more

..
Pluto's blue atmosphere in the infrared
A new image from NASA's New Horizons spacecraft is the first look at Pluto's atmosphere in infrared wavelengths, and the first image of the atmosphere made with data from the New Horizons Ralph/Line ... more

..
Charon's Night Side
After its close approach to Pluto, the New Horizons spacecraft snapped this hauntingly beautiful image of the night side of Pluto's largest moon, Charon. Only an imager on the far side of Pluto coul ... more

..
Predicting planets: The highs and lows
In the mid-19th century, astronomers hypothesised an extra planet in our solar system, orbiting between the Sun and Mercury. ... more

..
Caltech researchers find evidence of a real ninth planet
Caltech researchers have found evidence of a giant planet tracing a bizarre, highly elongated orbit in the outer solar system. The object, which the researchers have nicknamed Planet Nine, has a mas ... more