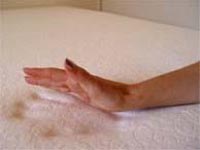 Tempur-Pedic Mattress Comparison & Memory Foam Mattress Review

..
Hubble takes close-up portrait of Jupiter
During April 2017 Jupiter is in opposition: it is at its closest to Earth and the hemisphere facing Earth is fully illuminated by the Sun. The NASA/ESA Hubble Space Telescope used this special confi ... more

..
Neptune's movement from the inner to the outer solar system was smooth and calm
New research suggests Neptune's transition from the inner to the outer solar system was relatively slow and steady. The clues to the nature of Neptune's ancient move were discovered in the Kuiper belt, a massive ring of space debris - mostly icy fragments - lying beyond Neptune's orbit. ... more

..
Four unknown objects being investigated in Planet X
Astronomers from The Australian National University (ANU) are investigating four unknown objects that could be candidates for a new planet in our solar system, following the launch of their planetar ... more

..
New Horizons Halfway from Pluto to Next Flyby Target
How time and our spacecraft fly - especially when you're making history at 32,000 miles (51,500 kilometers) per hour. Continuing on its path through the outer regions of the solar system, NASA's New ... more

..
Juno Spacecraft Set for Fifth Jupiter Flyby
NASA's Juno spacecraft will make its fifth flyby over Jupiter's mysterious cloud tops on Monday, March 27, at 1:52 a.m. PDT (4:52 a.m. EDT, 8:52 UTC). At the time of closest approach (called p ... more

..
ANU leads public search for Planet X
The Australian National University (ANU) is launching a search for a new major planet within our solar system, inviting anyone around the world with access to the Internet to help make the historic ... more

..
Scientists make the case to restore Pluto's planet status
Johns Hopkins University scientist Kirby Runyon wants to make one thing clear: Regardless of what one prestigious scientific organization says to the contrary, Pluto is a planet. So, he says, is Eur ... more

..
ESA's Jupiter mission moves off the drawing board
Demanding electric, magnetic and power requirements, harsh radiation, and strict planetary protection rules are some of the critical issues that had to be tackled in order to move ESA's Jupiter Icy ... more