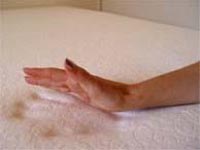 Tempur-Pedic Mattress Comparison & Memory Foam Mattress Review

..
Multitasking New Horizons observed solar wind changes on journey to Pluto
In addition to its history-making encounter with Pluto last July, the New Horizons spacecraft also recorded significant changes in how the solar wind behaves far from the Sun. The Solar Wind A ... more

..
New Horizons fills gap in space environment observations
When NASA's New Horizons sped past Pluto on July 14, 2015, it took the best-ever pictures of the rocky world s surface, giving us new insight into its geology, composition and atmosphere. These stun ... more

..
Pluto's bladed terrain in 3-D
One of the strangest landforms spotted by NASA's New Horizons spacecraft when it flew past Pluto last July was the "bladed" terrain just east of Tombaugh Regio, the informal name given to Pluto's la ... more

..
A frozen pond on Pluto
NASA's New Horizons spacecraft spied several features on Pluto that offer evidence of a time millions or billions of years ago when - thanks to much higher pressure in Pluto's atmosphere and warmer ... more

..
More surprises in store for the New Horizons spacecraft?
Students at CU-Boulder, who built a dust counter for the New Horizons mission to Pluto, have been eyeing the data for decade now. And the results are showing the solar system really is pretty barren ... more

..
Dust counter got few 'hits' on Pluto flyby
A student-built University of Colorado Boulder instrument riding on NASA's New Horizons spacecraft found only a handful of dust grains, the building blocks of planets, when it whipped by Pluto at 31 ... more

..
Five papers provide new data from flyby of Pluto
Pluto's surface exhibits a wide variety of landscapes, results from five new studies in this special issue on the New Horizons mission report. The dwarf planet has more differences than similarities ... more

..
Pluto's 'Snakeskin' Terrain: Cradle of the Solar System?
Today's blog post is from Orkan Umurhan, a mathematical physicist currently working as a senior post-doc at NASA Ames Research Center. He has been on the New Horizons Science Team for over two years ... more