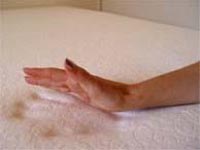 Tempur-Pedic Mattress Comparison & Memory Foam Mattress Review

..
New Horizons Spies a Kuiper Belt Companion
NASA's New Horizons is doing some sightseeing along the way, as the spacecraft speeds toward a New Year's Day 2019 date with an ancient object in the distant region beyond Pluto known as 2014 MU69. ... more

..
Pluto's Methane Snowcaps on the Edge of Darkness
The southernmost part of Pluto that NASA's New Horizons spacecraft could "see" during closest approach in July 2015 contains a range of fascinating geological features, and offers clues into what mi ... more

..
Hunt For Ninth Planet Reveals New Extremely Distant Solar System Objects
In the race to discover a proposed ninth planet in our solar system, Carnegie's Scott Sheppard and Chadwick Trujillo of Northern Arizona University have observed several never-before-seen objects at ... more

..
Pluto Flyby - A Year Later
About a year ago the New horizons spacecraft, funded by NASA and built by the Applied Physics Lab of Johns Hopkins University, completed its 9 0.5-year flight from Earth to the now dwarf planet, Plu ... more

..
Scientists attempt to explain Neptune atmosphere's wobble
Astronomers have been monitoring the oscillating brightness of Neptune's atmosphere for the last 40 years. Using the data, a new study in the journal Nature Communications attempts to explain the planet's unique atmospheric wobbles. ... more

..
New Distant Dwarf Planet Beyond Neptune
An international team of astronomers have discovered a new dwarf planet orbiting in the disk of small icy worlds beyond Neptune. The new object is roughly 700 kilometers in size and has one of the l ... more

..
Researchers discover distant dwarf planet beyond Neptune
A new dwarf planet has been discovered orbiting among the icy ring of debris beyond Neptune. The object was named 2015 RR245 by the International Astronomical Union's Minor Planet Center. ... more

..
New Horizons Receives Mission Extension to the Kuiper Belt
Following its historic first-ever flyby of Pluto, NASA's New Horizons mission has received the green light to fly onward to an object deeper in the Kuiper Belt, known as 2014 MU69. The spacecraft's ... more