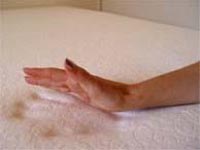 Tempur-Pedic Mattress Comparison & Memory Foam Mattress Review

..
NASA asks science community for Europa Lander Instruments ideas
NASA is asking scientists to consider what would be the best instruments to include on a mission to land on Jupiter's icy moon, Europa. NASA Wednesday informed the science community to prepare ... more

..
Waves of lava seen in Io's largest volcanic crater
Taking advantage of a rare orbital alignment between two of Jupiter's moons, Io and Europa, researchers have obtained an exceptionally detailed map of the largest lava lake on Io, the most volcanica ... more

..
Not So Great Anymore: Jupiter's Red Spot Shrinks to Smallest Size Ever
Any third-grader can tell you about Jupiter's Great Red Spot (GRS), a titanic cyclone that has raged for centuries in Jupiter's atmosphere. It sticks out like a blemish on photos of the gas giant, a ... more

..
The PI's Perspective: No Sleeping Back on Earth!
Three weeks ago we put our New Horizons spacecraft into hibernation mode, the first time we'd done that since late 2014, before the Pluto flyby. By coincidence, that same day - April 7-was also the ... more

..
ALMA investigates 'DeeDee,' a distant, dim member of our solar system
Using the Atacama Large Millimeter/submillimeter Array (ALMA), astronomers have revealed extraordinary details about a recently discovered far-flung member of our solar system, the planetary body 20 ... more

..
Nap Time for New Horizons
NASA's New Horizons spacecraft has eased into a long summer's nap, entering a hibernation phase on April 7 that will last until early September. Mission controllers at the Johns Hopkins University A ... more

..
Cold' Great Spot discovered on Jupiter
A second Great Spot has been discovered on Jupiter by astronomers, rivaling the scale of the planet's famous Great Red Spot and created by the powerful energies exerted by the great planet's polar a ... more

..
Hubble spots auroras on Uranus
This is a composite image of Uranus by Voyager 2 and two different observations made by Hubble - one for the ring and one for the auroras. Ever since Voyager 2 beamed home spectacular images of the ... more