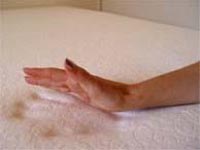 Tempur-Pedic Mattress Comparison & Memory Foam Mattress Review

..
Scientists make the case to restore Pluto's planet status
Johns Hopkins University scientist Kirby Runyon wants to make one thing clear: Regardless of what one prestigious scientific organization says to the contrary, Pluto is a planet. So, he says, is Eur ... more

..
ESA's Jupiter mission moves off the drawing board
Demanding electric, magnetic and power requirements, harsh radiation, and strict planetary protection rules are some of the critical issues that had to be tackled in order to move ESA's Jupiter Icy ... more

..
NASA Mission Named 'Europa Clipper'
NASA's upcoming mission to investigate the habitability of Jupiter's icy moon Europa now has a formal name: Europa Clipper. The moniker harkens back to the clipper ships that sailed across the ... more

..
Juno Captures Jupiter Cloudscape in High Resolution
This close-up view of Jupiter captures the turbulent region just west of the Great Red Spot in the South Equatorial Belt, with resolution better than any previous pictures from Earth or other spacec ... more

..
Juno to remain in current orbit at Jupiter
NASA's Juno mission to Jupiter, which has been in orbit around the gas giant since July 4, 2016, will remain in its current 53-day orbit for the remainder of the mission. This will allow Juno to acc ... more

..
Europa Flyby Mission Moves into Design Phase
A mission to examine the habitability of Jupiter's ocean-bearing moon Europa is taking one step closer to the launchpad, with the recent completion of a major NASA review. On Feb. 15, NASA's E ... more

..
NASA receives science report on Europa lander concept
A report on the potential science value of a lander on the surface of Jupiter's icy moon Europa has been delivered to NASA, and the agency is now engaging the broader science community to open a dis ... more

..
New Horizons Refines Course for Next Flyby
NASA's New Horizons spacecraft completed a short propulsive maneuver Wednesday to refine its track toward a New Year's Day 2019 flyby past 2014 MU69, a Kuiper Belt object (KBO) some 4 billion miles ... more