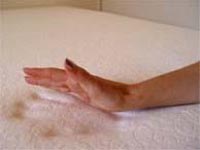 Tempur-Pedic Mattress Comparison & Memory Foam Mattress Review

..
Study reveals exactly how low-cost fuel cell catalysts work
In order to reduce the cost of next-generation polymer electrolyte fuel cells for vehicles, researchers have been developing alternatives to the prohibitively expensive platinum and platinum-group m ... more

..
How the electrodes of lithium-air batteries become passivated
Lithium-air batteries are devices, producing power just out of air so they are also called lithium-oxygen batteries. Due to higher energy density they are much lighter than lithium-ion ones. Lithium ... more

..
BAE Systems installing heat and power plant at Portsmouth, England
BAE Systems of Great Britain is starting to install a new combined heat and power plant at the Royal Navy base in Portsmouth, England. ... more

..
Scientists map ways forward for lithium-ion batteries for extreme environments
Lithium-ion batteries are popular power sources for cellphones and other electronics, but problematic in extreme heat or cold. A Rice University laboratory has suggested ways to extend their range. ... more

..
Molecular microscopy illuminates molecular motor motion
A toddler running sometimes loses footing because both feet come off the ground at the same time. Kinesin motors that move materials around in cells have the same problem, which limits how fast they ... more

..
New chromium-based superconductor has an unusual electronic state
When certain materials are cooled below a critical temperature they become superconductors, with zero electrical resistance. An international research team observed an unusual electronic state in ne ... more

..
High-temperature superconductivity in B-doped Q-carbon
Researchers at North Carolina State University have significantly increased the temperature at which carbon-based materials act as superconductors, using a novel, boron-doped Q-carbon material. ... more

..
First basic physics simulation of impact of neutrals on turbulence
Turbulence, the violently unruly disturbance of plasma, can prevent plasma from growing hot enough to fuel fusion reactions. Long a puzzling concern of researchers has been the impact on turbulence ... more