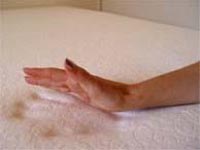 Tempur-Pedic Mattress Comparison & Memory Foam Mattress Review

..
Chorus of Black Holes Sings in X-Rays
Supermassive black holes in the universe are like a raucous choir singing in the language of X-rays. When black holes pull in surrounding matter, they let out powerful X-ray bursts. This song of X-r ... more

..
The discovery of new emission lines from highly charged heavy ions
Professors Chihiro Suzuki and Izumi Murakami's research group at the National Institute for Fusion Science, together with Professor Fumihiro Koike of Sophia University, injected various elements wit ... more

..
Bump in LHC data is not a new particle, scientists announce
Physicists who thought they discovered a new particle, which would explain holes in theories of how the universe works, announced at a conference Friday that they were wrong. ... more

..
Bridging the gap between the quantum and classical worlds
In the quantum world, physicists study the tiny particles that make up our classical world - neutrons, electrons, photons - either one at a time or in small numbers because the behaviour of the part ... more

..
Proton pinball on the catalyst
The function of fuel cells is to transform chemical energy into electricity through a chemical reaction. When this technology is mature enough it will be possible to use a fuel like hydrogen without ... more

..
Scientists model the 'flicker' of gluons in subatomic smashups
Scientists exploring the dynamic behavior of particles emerging from subatomic smashups at the Relativistic Heavy Ion Collider are increasingly interested in the role of gluons. These glue-like part ... more

..
PPPL applies quantum theory and Einstein's special relativity to plasma physics
Among the intriguing issues in plasma physics are those surrounding X-ray pulsars - collapsed stars that orbit around a cosmic companion and beam light at regular intervals, like lighthouses in the ... more

..
Knots in chaotic waves
New research, using computer models of wave chaos, has shown that three-dimensional tangled vortex filaments can in fact be knotted in many highly complex ways. The computer experiments, by ac ... more