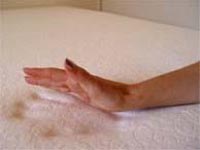 Tempur-Pedic Mattress Comparison & Memory Foam Mattress Review

..
Simulating supermassive black holes
Near the edge of the visible Universe are some of the brightest objects ever observed, known as quasars, which are believed to contain supermassive black holes of more than a billion times the mass ... more

..
Elusive Japanese black hole seeking satellite breaks silence
Japan's X-Ray Astronomy Satellite Hitomi, which was launched last month, has managed to make fleeting contact with ground control amid reports that the spacecraft has separated into six parts. ... more

..
New use for X-rays: A radar gun for unruly atoms
X-rays have long been used to make pictures of tiny objects, even single atoms. Now a team of scientists has discovered a new use for X-rays at the atomic scale: using them like a radar gun to measu ... more

..
Eindhoven and Mexican researchers prove Huygens was right
In 1665 Christiaan Huygens discovered that two pendulum clocks, hung from the same wooden structure, will always oscillate in synchronicity. Today, some 350 years on, Eindhoven and Mexican researche ... more

..
Revealing the ion transport at nanoscale
EPFL researchers have shown that a law of physics having to do with electron transport at nanoscale can also be analogously applied to the ion transport. This discovery provides insight into a key a ... more

..
A view of the colorful microcosm within a proton
The proton sounds like a simple object, but it's not. Inside, there's a teeming microcosm of quarks and gluons with properties such as spin and "color" charge that contribute to the particle's seemi ... more

..
Improving benchtop particle accelerators
The Large Hadron Collider (LHC), which helped scientists discover the Higgs boson, is a huge instrument buried under the Swiss-French border. It needs 27 kilometers of track to accelerate particles ... more

..
Entanglement becomes easier to measure
In quantum theory, interactions among particles create fascinating correlations known as entanglement that cannot be explained by any means known to the classical world. Entanglement is a consequenc ... more