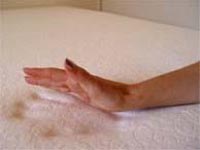 Tempur-Pedic Mattress Comparison & Memory Foam Mattress Review

..
Compact graphene-based plasmon generator developed by physicists from MIPT
Researchers from MIPT's Laboratory of 2D Materials' Optoelectronics, Institute of Radioengineering and Electronics, and Tohoku University (Japan) have theoretically demonstrated the possibility of c ... more

..
How often do quantum systems violate the second law of thermodynamics?
The likelihood of seeing quantum systems violating the second law of thermodynamics has been calculated by UCL scientists. In two papers, published in this week's issue of Physical Review X and fund ... more

..
The universe is expanding at an accelerating rate or is it
Five years ago, the Nobel Prize in Physics was awarded to three astronomers for their discovery, in the late 1990s, that the universe is expanding at an accelerating pace. Their conclusions were bas ... more

..
Argonne researchers posit way to locally circumvent Second Law of Thermodynamics
For more than a century and a half of physics, the Second Law of Thermodynamics, which states that entropy always increases, has been as close to inviolable as any law we know. In this universe, cha ... more

..
Cosmological Mystery Solved by Map of Voids and Superclusters
A team of astrophysicists at the University of Portsmouth have created the largest ever map of voids and superclusters in the universe, which helps solve a long-standing cosmological mystery. The ma ... more

..
Waterloo-led experiment achieves the strongest coupling between light and matter
Researchers at the University of Waterloo's Institute for Quantum Computing (IQC) recorded an interaction between light and matter 10 times larger than previously seen. The strength of the interacti ... more

..
Finding the lightest superdeformed triaxial atomic nucleus
The nuclei of atoms of heavy elements do not necessarily take a spherical shape: they may be variously extended or flattened along one, two or even three axes. An international team of physicists, l ... more

..
Did LIGO detect black holes or gravastars
After the first direct detection of gravitational waves that was announced last February by the LIGO Scientific Collaboration and made news all over the world, Luciano Rezzolla (Goethe University Fr ... more