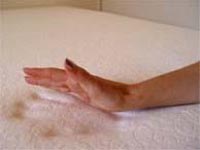 Tempur-Pedic Mattress Comparison & Memory Foam Mattress Review

..
Putin says space critical for Russia-US Cooperation despite differences
The space industry is an important field for cooperation between Russia and the United States, Russian President Vladimir Putin said Tuesday. Putin held a video conference with the ISS as Russ ... more

..
Russia's space exploration 'reviving' despite sanctions, budget cuts
The next decade will be marked by a renaissance in Russian space science, an article in Science magazine read. Moscow is working on a number of projects, including Moon exploration, a mission to Mar ... more

..
Scandal-plagued Russian cosmodrome opens after multiple setbacks
Plagued for years by scandals and setbacks, Russia's new Vostochny cosmodrome is set to hold its inaugural launch Wednesday as the country strives to boost its space programme despite economic woes. ... more

..
Russian Space Program Until 2025 to Cost Some $20.5 Billion
The budget of Russia's new Federal Space Program until 2025 will amount to 1.406 trillion rubles (some $20.5 billion), the head of Roscosmos State Corporation said Thursday. In 2015, 17 Russian unma ... more

..
Euro-Russian Mission to Mars'a Response to Foolish Political Sanctions'
The launch of the first joint ESA-Roscosmos mission to the Red Planet serves partly as a response to the "stupid political" anti-Russian sanctions, according to Alexey Novikov, spokesman for the Rus ... more

..
US to Buy Eight Russian RD-181 Rocket Engines
The US company Orbital Sciences Corporation will procure eight Russian-made RD-181 rocket engines, Russia's space and rocket engine company, Energomash, said Wednesday. "Orbital Sciences Corpo ... more

..
Russian Crowdfunded Satellite Set to Become the Night Sky's Brightest Star
A Russian team of aerospace engineers and enthusiasts are preparing to launch their 'Mayak' satellite into space aboard the Soyuz-2 rocket, where it will be the brightest "star" that shines above Ea ... more

..
Russian Space Agency Declares 2016 'The Year of Yuri Gagarin'
The year 2016 has been announced to be the Year of Yuri Gagarin in commemoration of the 55th anniversary of the launch of the first human into orbit, Roscosmos' press service reported earlier. ... more