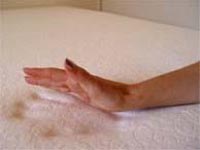 Tempur-Pedic Mattress Comparison & Memory Foam Mattress Review

..
Vostochny after first launch: gearing up for Missions to Moon, Mars
Following Thursday's launch of a Soyuz spacecraft with three satellites on board, Russia's all-new Vostochny spaceport in the Far East will stay idle for a year pending the completion of the second ... more

..
Russia's New Launch Complex - Vostochny Cosmodrome
Russia has inaugurated its newest space launch site, the Vostochny (Eastern) Cosmodrome. It is located at a latitude of 51 degrees North in the Amur Oblast, Russia's far east territory. Although the ... more

..
Russia looks east with Vostochny Cosmodrome
Russia's newly-built Vostochny space center in the Far East will open a window on Asia and strengthen Russia's position in the region, Andrei Ionin, a member of the Tsiolkovsky Academy of Cosmonauti ... more

..
First rocket launch from Russia's Vostochny after delay
Russia's new Vostochny cosmodrome hosted its first rocket launch Thursday, the Roscosmos space agency said, after a last-minute delay a day earlier led to President Vladimir Putin criticising the programme's officials. ... more

..
Putin slams Russian space failures after delayed launch
President Vladimir Putin on Wednesday criticised Russia's large number of space failures after the first rocket launch from the country's new Vostochny cosmodrome was delayed minutes before blast-off. ... more

..
"Lomonosov" science satellite now in to orbit
On April 27th, at 5:01 am Moscow time [02:01 UTC, 10:01 pm US Eastern Daylight Time on April 26th], the first launch from the Vostochny Cosmodrome will take place. A Soyuz-2.1a rocket will place int ... more

..
Putin reprimands Roscosmos heads for launch delays
Russian President Vladimir Putin has issued reprimands to Roscosmos head Igor Komarov and Deputy Prime Minister Dmitry Rogozin, who oversees the country's space industry, for the delay in launching ... more

..
Beijing, Moscow have great potential for space cooperation
Russia and China have several areas of fruitful cooperation, in particular, the construction of engines and various electronic components for space exploration, according to the head of the Chinese ... more