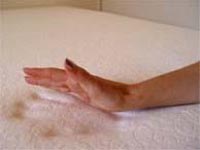 Tempur-Pedic Mattress Comparison & Memory Foam Mattress Review

..
Vega orbits "eyes in the skies" on its latest success
Arianespace's Vega continued its track record of success tonight, orbiting five new sets of "eyes" that will observe the planet Earth in very high resolution: a cluster of four SkySat satellites for ... more

..
Atlas V WorldView-4 Satellite Mission Launch Postponed Second Time
The launch of the Atlas V rocket with the WorldView-4 satellite has been rescheduled again and is now set for Sunday, September 18, the United Launch Alliance (ULA) said on its website. The launch ... more

..
Russia postpones Soyuz MS-02 ISS launch due to electrical glitch
The launch of Russia's new series Soyuz MS-02 manned spacecraft scheduled for September 23 was delayed due to a technical fault involving a short circuit that was revealed during a test, a space ind ... more

..
Arianespace names Wiener Kernisan as President of its U.S. subsidiary
Arianespace announced the promotion of Wiener Kernisan to President of its U.S. subsidiary, Arianespace, Inc., effective September 26, 2016. In this new capacity, Mr. Kernisan will guide Arian ... more

..
Virgin Galactic signs Sky and Space Global as LauncherOne customer
Commercial spaceline Virgin Galactic reports that global communications company Sky and Space Global (ASX:SAS) has signed a binding launch services agreement to purchase four dedicated missions on t ... more

..
A quartet of Galileo satellites is prepared for launch on Ariane 5
The four spacecraft to be orbited on Arianespace's first launch of Galileo navigation satellites by Ariane 5 have begun their processing at the Spaceport in preparation for a November liftoff from F ... more

..
What Happened to Sea Launch
Sea Launch is a unique space launch system intended to be an attractive way to launch geostationary earth orbit (GEO) satellites. It was developed as a multinational endeavor that uses a mobile mari ... more

..
SpaceX scours data to try to pin down cause rocket explosion on launch pad
U.S. space firm SpaceX said Friday it has set up a team to investigate why its Falcon 9 rocket exploded on the launch pad in Cape Canaveral, Florida. The California-based company said Thursday's inc ... more