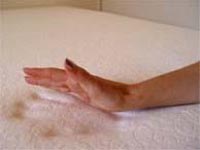 Tempur-Pedic Mattress Comparison & Memory Foam Mattress Review

..
Ukraine, Russia to Launch 2 Dnepr Carrier Rockets in 2012
Ukraine and Russia will carry out two rocket launches under the joint Dnepr space program, head of the National Space Agency of Ukraine Yuri Alekseyev said on Friday. Moscow has recently decid ... more

..
Russian launch of Dutch satellite delayed
The launch of a Russian rocket meant to put a Dutch communications satellite into orbit has been postponed indefinitely for technical reasons, officials said. ... more

..
Russia Plans to Launch U.S. Satellite in February
Russia is preparing a Proton-M carrier rocket for the launch of the U.S. Sirius FM-6 telecoms satellite, Federal Space Agency Roscosmos said on Thursday. "The launch is tentatively scheduled f ... more

..
MT Aerospace wins contract for operation and maintenance of launch facilities' mechanical systems
MT Aerospace again signed an important contract for comprehensive service solutions at the European Space Port: from 2012 until 2016, the Augsburg-based aerospace supplier - through its subsidiary M ... more

..
Proton-M, Dutch Satellite Taken to Launch Pad
The Proton-M carrier rocket with the Dutch SES-4 (NSS-14) satellite was installed on a launch pad at the Baikonur space center, the Russian space agency Roscosmos said on Wednesday. The launch ... more

..
Delta 4 Launches Air Force Wideband Global SATCOM-4 Satellite
A United Launch Alliance Delta IV rocket carrying the Wideband Global SATCOM-4 (WGS-4) satellite for the United States Air Force lifted off from Space Launch Complex-37 Thursday evening y at 7:38 p. ... more

..
Stratolaunch Systems Announces Ground Breaking At Mojave
Stratolaunch Systems announced Friday the ground breaking on a production facility and hangar at the Mojave Air and Space Port. Stratolaunch Systems, founded by Paul G. Allen, is a private aer ... more

..
Third ATV Launch Campaign Proceeding Towards March Launch
Fueling is underway for Europe's third Automated Transfer Vehicle (ATV) at the Spaceport in French Guiana, which will be launched by Arianespace in March aboard an Ariane 5 on an International Space ... more