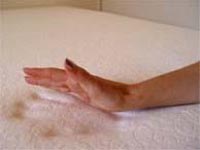 Tempur-Pedic Mattress Comparison & Memory Foam Mattress Review

..
China Relocates 10,000 for Giant Telescope to Search for Alien Life
Chinese authorities will relocate almost ten thousand people from their homes in the southwest of the country to construct the world's largest radio telescope, intended to search for alien life. ... more

..
China's space telescope to displace humans in search for aliens
China will move nearly 10,000 people to make way for the world's largest radio telescope which promises to help humanity search for alien life, state media reported on Tuesday. ... more

..
Slime can see
After more than 300 years of looking, scientists have figured out how bacteria "see" their world. And they do it in a remarkably similar way to us. A team of British and German researchers rev ... more

..
Two new zoantharian species found on eunicid worms in the dark in the Indo-Pacific ocean
While studying the abundant, yet poorly known fauna of the zoantharian Epizoanthus genus in the Indo-Pacific Ocean, Japanese graduate student Hiroki Kise and Dr. James Davis Reimer, both affiliated ... more

..
Artistic space odyssey to broadcast people's messages to the stars
Messages from around the world are to be beamed into space at the speed of light as part of a cultural project to create a celestial time capsule. In autumn 2016, dispatches from the public wi ... more

..
How Friendly Is Enceladus' Ocean To Life
How acidic is the ocean on Saturn's icy moon Enceladus? It's a fundamental question to understanding if this geyser-spouting moon could support life. Enceladus is part of a family of icy worlds, inc ... more

..
Scripps-led team discovers 4 new deep-sea worm species
A pink flatworm-like animal known by a single species found in waters off Sweden has puzzled biologists for nearly six decades. New discoveries half a world away by a team of scientists from Scripps ... more

..
Scientists debate likelihood of finding life on other planets
In a debate hosted by the Department of Astronomy and Astrophysics, six scientists argued whether remote sensing will reveal evidence of extant life on an exoplanet-any planet outside our solar syst ... more