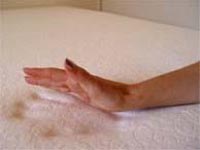 Tempur-Pedic Mattress Comparison & Memory Foam Mattress Review

..
Hunting for Hidden Life on Worlds Orbiting Old, Red Stars
All throughout the universe, there are stars in varying phases and ages. Planetary diversity suggests that around other stars, initially frozen worlds could be the size of Earth and provide habitabl ... more

..
We'll Leave the Lights on for You
Looking up at the night sky - expansive and seemingly endless, stars and constellations blinking and glimmering like jewels just out of reach - it's impossible not to wonder: Are we alone? For ... more

..
Observing how microbes adapt in a spaceflight environment
Many people know that the International Space Station is a unique microgravity research laboratory in low-Earth orbit where astronauts conduct experiments in biology, physics, astronomy and other fi ... more

..
Comet craters - literal melting pots for life on Earth
Geochemists from Trinity College Dublin's School of Natural Sciences may have found a solution to a long-debated problem as to where - and how - life first formed on Earth. In a paper just pub ... more

..
Natural Causes, Not Aliens, Explain Mystery Star's Behavior
Sorry, E.T. lovers, but the results of a new study make it far less likely that KIC 8462852, popularly known as Tabby's star, is the home of industrious aliens who are gradually enclosing it in a va ... more

..
Hiding in the Sunshine: The Search for Other Earths
We humans might not be the only ones to ponder our place in the universe. If intelligent aliens do roam the cosmos, they too might ask a question that has gripped humans for centuries: Are we alone? ... more

..
Could Earth's light blue color be a signature of life?
In 1990, Voyager 1 captured the most distant portrait of our planet ever taken, revealing that from beyond Pluto's orbit, Earth appears as nothing more than a "pale blue dot." In a new study, resear ... more

..
Are we alone? Setting some limits to our uniqueness
Are humans unique and alone in the vast universe? This question - summed up in the famous Drake equation - has for a half-century been one of the most intractable and uncertain in science. But ... more