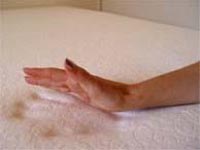 Tempur-Pedic Mattress Comparison & Memory Foam Mattress Review

..
Meteorite not responsible for killing man in India: NASA
NASA on Wednesday said it was unlikely a meteorite was responsible for killing a man at a college campus in India last week, as local scientists continued to examine the mysterious object recovered from the scene. ... more

..
Scientists study India's deadly 'meteorite'
Indian scientists were Tuesday analysing a small blue object, described by local authorities as a meteorite, which fell from the sky and killed a bus driver. ... more

..
'Meteorite' kills man in south India, authorities say
Indian authorities say a falling object that killed a bus driver and injured three others was a meteorite. If proven, it would be the first such death in recorded history. ... more

..
New study challenges Jupiter's role as planetary shield, protecting Earth from comet impacts
Not only is the "Jupiter as shield" concept, implying that the planet shields Earth from comet impacts, not true, but perhaps Jupiter's most important role in fostering the development of life on Ea ... more

..
Nuclear warheads could save Earth from asteroids
Russian scientists believe that nuclear weapons are currently mankind's best option of dealing with giant asteroids threatening Earth. A team of Russian scientists has been contracted by an EU ... more

..
Giant comets could pose danger to life on Earth
A team of astronomers from Armagh Observatory and the University of Buckingham report that the discovery of hundreds of giant comets in the outer planetary system over the last two decades means tha ... more

..
Astronomers recall discovery of source of Geminids
The beautiful Geminids meteor shower is due to light up the heavens this weekend, but the source of the enigmatic cosmic display had eluded stargazers for more than 120 years. Although the pop ... more

..
Geminid meteors will dazzle on December 13th and 14th
If it's clear late on Sunday and Monday nights (December 13 and 14, 2015), keep a lookout overhead for the "shooting stars" of the Geminid meteor shower. "The Geminids are usually one of the two bes ... more