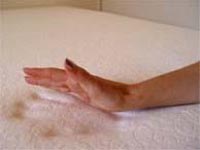 Tempur-Pedic Mattress Comparison & Memory Foam Mattress Review

..
Amateur Stargazer Witnesses Asteroid Catastrophe Unfolding on Jupiter
A unique video of Jupiter colliding with an asteroid has been captured by an astronomy enthusiast using a hobby telescope. A 30-seconds video shot on March 17 by Austrian amateur Gerrit Kernba ... more

..
Is Planet X to blame for Earth's mass extinctions?
Earlier this year, scientists at Caltech offered the most convincing evidence yet of a ninth planet, Planet X. Now, a retired astrophysicist suggests the hidden planet is responsible for Earth's periodic mass extinctions - like the disappearance of the dinosaurs. ... more

..
Hexagonal diamond could serve as meteor impact marker
In 1967, a hexagonal form of diamond, later named lonsdaleite, was identified for the first time inside fragments of the Canyon Diablo meteorite, the asteroid that created the Barringer Crater in Ar ... more

..
Meteoritic dust came from stellar explosions older than the sun
Researchers at Michigan State University say dust found at meteor sites on Earth came from ancient stellar explosions and likely predate the birth of the sun. ... more

..
TX68: Trash or Treasure?
As asteroid TX68 nears its close approach on March 8, Dr. John Lewis, chief scientist at Deep Space Industries, discusses whether or not it's a good mining prospect. A small asteroid called 20 ... more

..
FSU student researcher cracks origin story of meteorite
A Florida State University student has cracked the code to reveal the deep and interesting history of an ancient meteorite that likely formed at the time our planets were just developing. Jona ... more

..
Could Laser Weapon Save Earth from Killer Asteroids?
Potentially hazardous asteroid are still looming large in the minds of scientists engaged in planetary defense issues. Numerous strategies describing deflection of Near-Earth Objects (NEOs) have bee ... more

..
Asteroid scientists explore new ways to save Earth
Scientists at Tomsk State University's Institute of Applied Mathematics and Mechanics have calculated how to blow up an asteroid with a diameter of 200 meters using nuclear power, while also making ... more