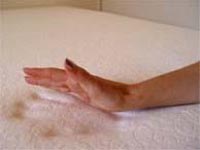 Tempur-Pedic Mattress Comparison & Memory Foam Mattress Review

..
GM first to deliver mid-priced, all-electric car
General Motors began deliveries Tuesday of the first all-electric car model aimed at the middle market, getting a head start on Tesla Motors and other competitors. ... more

..
California shuts down Uber's self-driving cars
California shut down Uber's testing of self-driving cars shortly after the ride-sharing service launched its pilot in San Francisco, citing a lack of permit and threatening to sue. ... more

..
Keeping electric car design on the right road
Does it really help to drive an electric car if the electricity you use to charge the batteries come from a coal mine in Germany, or if the batteries were manufactured in China using coal? Res ... more

..
Google self-driving car unit spins off as Waymo
Google's self-driving car unit is being spun off and rebranded as Waymo as it aims "to make it safe and easy for people and things to move around." ... more

..
US unveils 'V2V' plan for cars to talk to each other
US officials announced a proposal Tuesday to help speed up the adoption of autonomous vehicles by requiring new cars to communicate with each other and "speak the same language." ... more

..
China auto sales peak in November: group
Auto sales in China, the world's biggest car market and crucial to manufacturers worldwide, reached a new peak in November, data from an industry group showed Monday. ... more

..
Electric vehicle market footprint growing
Europe and China are expected to dominate the consumer electric vehicle market as the footprint grows into double-digit percent, a market report finds. ... more

..
S. Korea fines Volkswagen $32 mn for false advertising
Seoul's anti-trust agency slapped the South Korean unit of German carmaker Volkswagen with a 37.3 billion won ($32 million) fine Wednesday for false advertising over the carmaker's emissions fraud scandal. ... more