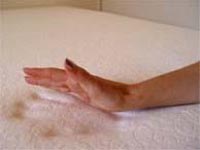 Tempur-Pedic Mattress Comparison & Memory Foam Mattress Review

..
Germany to boost electric cars with 1 bn euro scheme
Germany will subsidise electric car purchases to give a jolt to sluggish growth in the sector and help meet national climate goals with zero-emission mobility, the government said Wednesday. ... more

..
Technology drive sees 'connected car' link-ups in China
China has the youngest premium car buyers in the world, and their tech-savvy demand for "connected cars" - coupled with Communist regulations - is driving international automakers into the arms of the country's Internet giants. ... more

..
Lithium War Heats Up After Epic Launch Of Tesla Model 3
The unveiling of Tesla's Model 3 electric car was no less than the lifting of the final curtain on a game-changing energy revolution. And if we follow that revolution to its core, we arrive at lithi ... more

..
Global carmakers see rising competition in China
Global carmakers gathered in Beijing on Monday to show off their wares as competition intensifies and growth slows in the world's biggest auto market, with SUVs and new energy vehicles the focus of attention. ... more

..
China could electrify global rechargeable car market
Electric cars have their highest-profile prophet in US-based entrepreneur Elon Musk and their widest adoption in Norway, but China's vast auto market will decide their worldwide future, experts say. ... more

..
China's Tesla BYD has electric dreams
In contrast to the usual pattern of technological advance, Chinese car firm BYD - for Build Your Dreams - has led the way in electric vehicles but now faces increasing competition from Western manufacturers. ... more

..
Google, Uber in coalition to promote self-driving cars
Google and Uber are part of a coalition unveiled on Tuesday to push for a unified US legal code on self-driving cars as part of a broader lobbying drive to promote that technology. ... more

..
Scandal-hit VW delays German recall after failing to get regulatory nod
Volkswagen said Monday it was postponing a recall of tens of thousands of vehicles to remove a device designed to cheat pollution tests, after failing to obtain regulatory approval for the repair. ... more