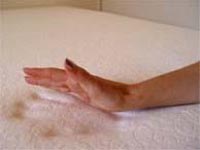 Tempur-Pedic Mattress Comparison & Memory Foam Mattress Review

..
US authorities extend deadline for VW in 'dieselgate' scandal
US authorities have again extended a deadline for embattled German carmaker Volkswagen to present the details of its plan to compensate US car owners affected by the massive engine-rigging scandal, a court said Thursday. ... more

..
China's Uber rival Didi Chuxing raises $7.3 bn in new capital
Chinese ride-hailing app Didi Chuxing, a bitter rival of US-based Uber, has raised $7.3 billion in one of the world's largest private equity financing rounds, the company said in a statement Thursday. ... more

..
Olli, a 3D printed, self-driving minibus, to hit the road in US
A new maker of self-driving vehicles burst onto the scene Thursday in partnership with IBM's supercomputer platform Watson, and it's ready to roll right now. ... more

..
What's driving the next generation of green products?
If you purchased a Toyota Prius, you may have been driven by the desire to conserve the environment or to save yourself some money at the gas pump. But consumers may also choose to buy sustainable p ... more

..
Google co-founder fuels flying car labs: report
Google co-founder Larry Page has secretly poured more than $100 million into building flying cars, Bloomberg reported Thursday. ... more

..
GM's Canada labs to develop self-driving car technology
General Motors announced plans Friday to hire 1,000 engineers and software developers at its Canadian research facilities near Toronto over the coming years to design new self-driving cars. ... more

..
China auto sales increase in May: industry group
Car sales in China, the world's top auto market, increased at a faster pace in May than the previous month, an industry group reported Monday, despite continued woes in the country's economy. ... more

..
Car giants see road to riches in sharing
Auto giants are racing to invest in car- and ride-sharing services, lured by the prospect of fat profits yet to be tapped from a billion cars on the world's roads. ... more