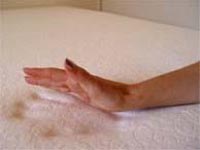 Tempur-Pedic Mattress Comparison & Memory Foam Mattress Review

..
NAVYA Self-driving shuttle goes to work in Las Vegas
A self-driving electric shuttle built by French firm NAVYA began a one-week stint in Las Vegas on Tuesday, in a US first. ... more

..
New technology will cut plug-in hybrid fuel consumption by one third
Engineers at the University of California, Riverside have taken inspiration from biological evolution and the energy savings garnered by birds flying in formation to improve the efficiency of plug-i ... more

..
The future of car tech: getting to know you
The car of the future doesn't just want to drive you. It wants to know you. ... more

..
VW near $2 bn US criminal settlement in 'dieselgate': report
Volkswagen is close to a deal to pay $2 billion to settle a US criminal investigation into the emissions-cheating scandal involving its diesel cars, the New York Times reported Friday. ... more

..
Hoverboards make comeback at Vegas electronics show
Hoverboards are aiming for a comeback after a series of debacles and recalls for the quirky wheeled personal transport devices. ... more

..
Renault-Nissan doubles down on autonomous cars
Renault-Nissan chief Carlos Ghosn told a tech gathering Thursday the automaker is committed to self-driving cars, as he unveiled a series of initiatives to advance the technology. ... more

..
China 2016 auto sales surge at fastest in three years
Auto sales in China, the world's biggest car market, surged at their fastest in three years in 2016, an industry group showed Thursday, jumping nearly 14 percent after authorities slashed a purchase tax. ... more

..
US deal won't end 'dieselgate' pain for Volkswagen
Woes related to the 'dieselgate' scandal will dog German car giant Volkswagen even after a deal with US authorities to close criminal and civil cases against it, industry experts said Wednesday. ... more