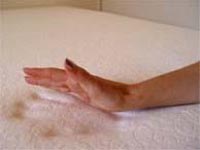 Tempur-Pedic Mattress Comparison & Memory Foam Mattress Review

..
German prosecutors search Audi offices over 'dieselgate'
State prosecutors in southern Germany said Wednesday they had searched offices belonging to carmaker Audi over parent company Volkswagen's diesel emissions cheating scandal. ... more

..
US launches probe after hoverboard fire kills two-year-old
A US safety agency said Wednesday it had launched an investigation into a hoverboard fire that killed a two-year-old girl, the first fatality involving the personal transport devices. ... more

..
Intel buying Israeli car tech firm Mobileye for $15 bn
Intel will buy Israeli car tech firm Mobileye for more than $15 billion (14 billion euros), the companies said Monday, in a deal signalling the US computer chip giant's commitment to technology for self-driving vehicles. ... more

..
Trump in Detroit this week to talk cars and deregulation
US President Donald Trump will head this week to Detroit to meet with auto industry executives and workers to discuss deregulation, one of his major policy promises, the White House said Monday. ... more

..
China auto sales jump in February: industry group
Automobile sales in China jumped more than 22 percent year-on-year in February, an industry group said Friday, in fresh evidence that a cut in purchase taxes was supporting demand in the world's largest car market. ... more

..
California gives green light to self-driving car tests
The US state of California is easing its rules for autonomous car testing, by allowing testing of vehicles in which there is no human driver. ... more

..
Driving change: Travis Kalanick, the force behind Uber
Uber's rise to the top of the ride-sharing industry is due in large part to its hard-charging founder and chief executive, Travis Kalanick. ... more

..
'Global startup' vows autonomous car by 2020 in US
A "global startup" which makes electric racing vehicles unveiled plans Friday to sell a fully autonomous electric car in the US market by 2020. ... more