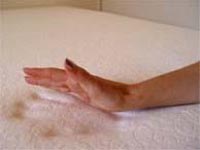 Tempur-Pedic Mattress Comparison & Memory Foam Mattress Review

..
Volvo Cars confident of setting sales record
Volvo Cars, owned by China's Geely, said Thursday it was on track to sell a record number of cars this year thanks to the success of its new high-end SUV. ... more

..
Tesla plans new truck, bus and car-sharing system
Tesla plans to build a new pick-up truck, and an urban bus, and launch a sharing system of self-driving cars, the company's founder Elon Musk announced Wednesday. ... more

..
Volkswagen execs named in new emissions lawsuits
New York and Massachusetts filed lawsuits Tuesday against Volkswagen that suggested that senior executives were aware early on of efforts to hide high emissions levels in the company's diesel cars. ... more

..
Partially automated cars provide enough benefits to warrant widespread adoption
Carnegie Mellon College of Engineering researchers have concluded that the public could derive economic and social benefits today if safety-oriented, partially automated vehicle technologies were de ... more

..
GM sees self-driving cars as gradual rollout
General Motors believes in autonomous vehicles as a safer mode of transport, and expects the technology to come more quickly than most people think, a top executive said Monday. ... more

..
Tesla readies updated 'secret masterplan'
Electric carmaker Tesla is preparing an updated "secret masterplan" as the company looks to rebound from concerns over the safety of its "Autopilot" semi-autonomous driving mode. ... more

..
Tesla won't disable Autopilot despite accidents
Tesla does not plan to disable the Autopilot self-driving function in its cars despite accidents possibly linked to it, founder Elon Musk told The Wall Street Journal on Tuesday. ... more

..
California rejects VW plan to fix 3-liter diesel cars
California regulators on Wednesday rejected a plan by Volkswagen to fix some 16,000 diesel vehicles involved in the carmaker's costly emissions-cheating scandal. ... more