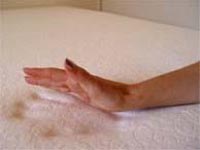 Tempur-Pedic Mattress Comparison & Memory Foam Mattress Review

..
China's Didi 'most valuable Asian start-up'; Uber exec demoted
China's ride-hailing leader Didi Chuxing said Friday it had raised more than $5.5 billion in new financing amid reports that the fund injection makes it the most valuable start-up in Asia with a worth over $50 billion. ... more

..
Uber sets 'flying car' launch for 2020
Uber said Tuesday it wants to launch a system of flying cars to move people around cities, with a goal of putting demonstration projects in place by 2020. ... more

..
China's quota threat charges up electric car market
China's electric-car market is already the world's biggest, but a government proposal to introduce "new energy" vehicle quotas for automakers is further charging it up. ... more

..
Imitation Game: China carmakers ape foreign brands at Shanghai show
If imitation is the sincerest form of flattery, then global carmakers are basking in the compliments at Shanghai's auto show, where some Chinese-made models bear striking resemblances to famous foreign brands. ... more

..
Automakers see promise in China car-sharing
Unable to afford a car, Shanghai university student Long Yi endured an expensive taxi commute across his vast city until he started using one of the car-sharing schemes quickly gaining momentum in China. ... more

..
Beyond China, carmakers seek new drivers of Asian growth
Southeast Asia's potential beckons as global automakers look beyond China's massive market to extend their sales boom in the region, but executives say they face a struggle to match the explosive Chinese growth. ... more

..
Global carmakers converge on China as rare slowdown looms
Global carmakers converge on China for the Shanghai auto show this week, with the industry bracing for a sharp sales slowdown and potential price war as competition stiffens in the world's biggest car market. ... more

..
Uber says growth strong as it gives a peek at earnings
Uber on Friday provided a glimpse at its earnings, saying it is growing strong while working to overhaul company culture at the scandal-dented on-demand ride service. ... more